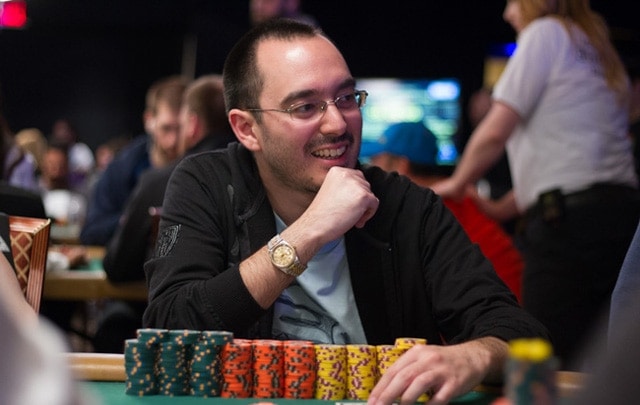 Will Kassouf was beyond any doubt one of the poker characters who left the biggest mark in 2016. Polarizing the community, Kassouf has become one of those guys who seem to create a controversy every time they play.
We haven't heard much from Will in the new year, but that doesn't mean he's been absent from the circuit. In fact, Kassouf has been continously grinding away at the tables, and just recently took part in the Manchester leg of the GUKPT, where he also gave an extensive interview discussing his career after the WSOP deep run, his first encounter with Grifin Benger after the Main Event, and much more.
Sticking to his regular stakes
2016 was a big year for Kassouf, as it didn't just put him in the center of the poker media attention, but it also brought several significant cashes for the lawyer-turned-poker-pro. Will cashed for over $1,000,000 last year, which was a significant boost to his bankroll.
However, despite of this fact, it seems that the speech play master didn't change his game plan in any significant way, and he continues to grind small buy-in tournaments and cash games at the lower end of the spectrum.
Why would I sit in a big 25-50 game with some of the best players in poker, at the Vic or wherever I play, just because I've got the bankroll to do it
Apparently, his seemingly grand personality aside, Kassouf is trying to stay with his feet firm on the ground, not allowing his good run cloud his judgment. We've seen a number of players jump straight into big games after having some success at the tables, and often it didn't have a happy ending.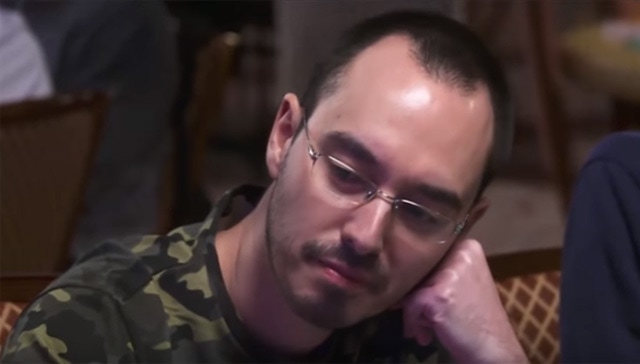 Will is content to play in his regular £1/£2 and £2/£5 games, taking the edge wherever he can find it.
Dealing with notoriety
Will Kassouf has been arguably the most talked-about poker player in 2016, and, for better or for worse, he's become a celebrity of sorts. After all the ESPN coverage he's been getting, people recognize his face wherever he goes, and those he plays against have an idea what to expect.
But, he explains this doesn't bother him at all.
There are two sides to every coin, and while he's aware people have some ideas about his game due to the extensive coverage of his Main Event play, there's also the fact that many players will rather call him down light then allow him to bluff them with nine high, like a boss.
We have poker superstars @hitthehole & @WilliamKassouf on our first feature table of the day at #GUKPT Manchester. https://t.co/gWXNg5I7Jd pic.twitter.com/OFvTQYcUEc

— Grosvenor Poker (@GrosvenorPoker) 4. ožujka 2017.
At the same time, Kassouf is happy about the role he played in reviving the poker dream. He feels his extremely deep run in the 7,000 strong field of the last year's Main Event is a proof that anyone can still make it in poker, and he feels confident this will bring many new players to the tables.
Poker & psychology
Anyone who's seen Will Kassouf play (which is pretty much everyone who follows poker at any rate) knows that verbal sparing and psychology are a huge part of his game. For Will, confusing your opponent or gathering extra information using your words is the fun part of the game.
While many aren't very supportive of Kassouf's approach, he doesn't seem to care. The way he sees it, poker is all about finding edges, and most players these days know about all the math behind the game, 3 and 4-betting, ranges, etc. So, he's exploring a different approach.
I think that's a new area that hasn't been explored so much
Kassouf understands that many of his opponents simply aren't ready for what he brings to the table, and they especially weren't ready for it during the Main Event, when he was pretty much an enigma.
Despite all the polarizing comments and opinions, the way he sees it is that there's nothing wrong with exploiting any edge you can find, as long as it is within the rules of the game.
Meeting Griffin Benger Again
Will also talked about his first encounter with Griffin Benger after the unpleasant situation and the ultimate cooler hand that saw him depart from the Main Event. As most of poker fans are aware, their verbal exchange at the table was anything but pleasant, with Benger shouting at Will to check his privilege.

Many felt Griffin crossed the line with his comments, while there were also those who believed Kassouf had it coming. Of course, everyone's entitled to their own opinion, but it is Will who had to deal with it and not everybody else.
His first encounter with Benger after the WSOP was during the Unibet Main Event, and Will explains that Griffin tried to laugh it off. It was a bit of a weird moment for Kassouf, but he seems to be over the entire matter, in a sense that he holds no grudges. That said, he still feels that, if there is any apologizing that needs to be done, it should come from Griffin.
I think he's a lot more in the wrong than I am, and if anyone has got to apologise, it's him to me rather than me to him.
So, if you've been wondering what's Will Kassouf been up to lately, there you have it. He's alive and kicking, grinding away, and trying to get under his opponents' skin. If you want to find out more details about his latest efforts, do check the full interview at Grosvenor Casino blog page, as it's a really fun read.