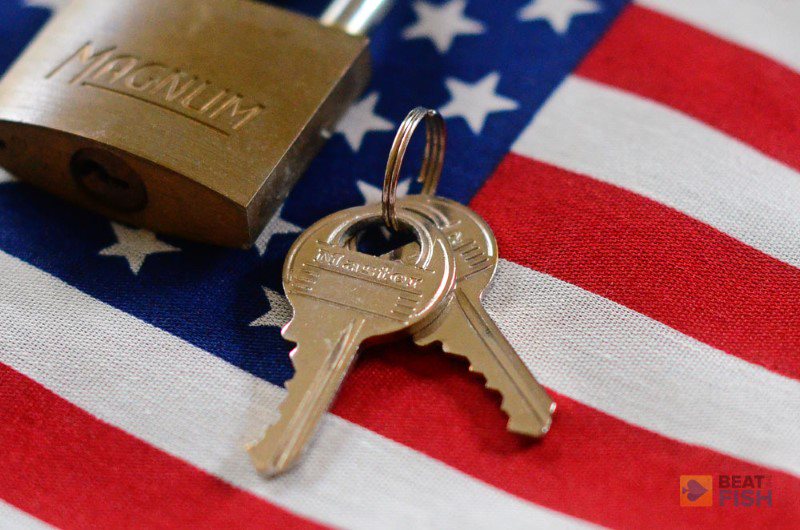 Although we're still not entirely free from the pandemic that hit the planet in 2020, the majority of industries in the US are already experiencing an economic recovery. The US commercial casino industry is among them, and it looks like things have been getting back to normal since we stepped into 2021.

Commercial Gaming Revenue Tracker Shows Great Economic Improvements
Gaming revenue in the US is closely monitored by the American Gaming Association thanks to its Commercial Gaming Revenue Tracker. The tracker was put into use last summer, right after the gambling industry suffered the greatest losses anyone can recall.
However, the latest data collected by this cutting-edge tool shows that things are getting better in the land-based gambling sector. Moreover, based on the statistics, experts believe that 2021 could turn into a record-breaking year for commercial gaming revenue.
This doesn't come as a surprise since it's quite logical that people have become desperate for any source of fun and excitement after a long period of isolation and quarantine.
Surge After Fall
During 2020, all US gambling halls had to be closed at some point. This was absolutely unimaginable for the world's gambling capital, Nevada, which survives on commercial gambling venues.
However, since this was the most significant revenue fall in decades, it was only fitting for an equally substantial surge to come after. As soon as they became operational again, the casinos started attracting players and, compared to the pandemic-struck months, accumulated much bigger profit.
Still, if we look at the Quarterly Commercial Gaming Revenue report that includes data for the last few years, we can see that this big revenue jump only brought the revenue size back to the same steady level it had been in the past. This means that it's questionable whether the revenue will drastically increase this year or simply reach the industry standard and stay there.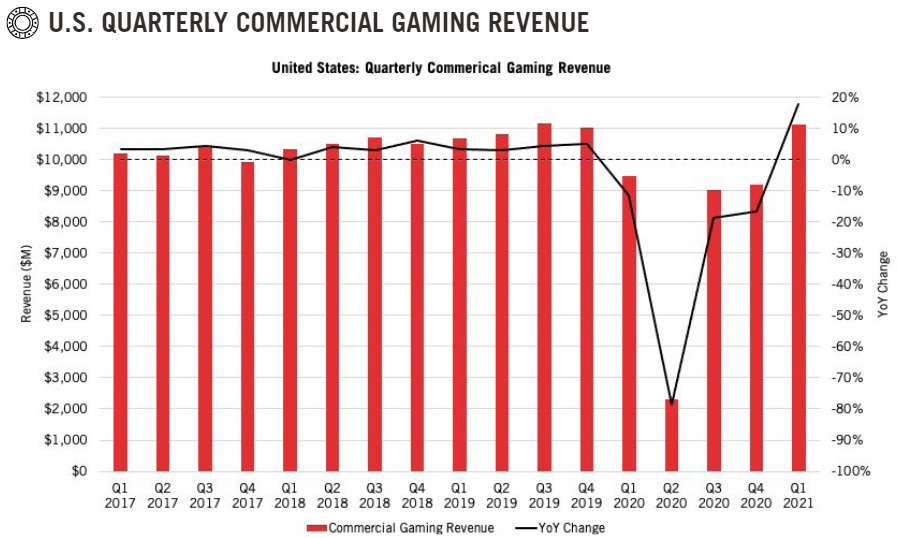 2021 Commercial Gaming Predictions
If we're to judge 2021 commercial gaming revenue by the first quarter of the year, it's safe to say that the following three quarters look promising. Yet, this is the case only if the pandemic ends and allows us to move on with our lives.
In that case, the revenue will increase little by little after this colossal jump over the remaining three quarters until the end of the year.
However, we must count on the fact that online gaming sites flourished during the lockdown, which may have inspired regular casino-goers to switch to online entertainment completely. Nevertheless, there's still a strong belief that people are fed up with staying at home and that they'll go back to brick-and-mortar gaming houses as soon as possible.
Anyway, we'll have a clearer picture after The American Gaming Association publicizes the report for Q2 of 2021.