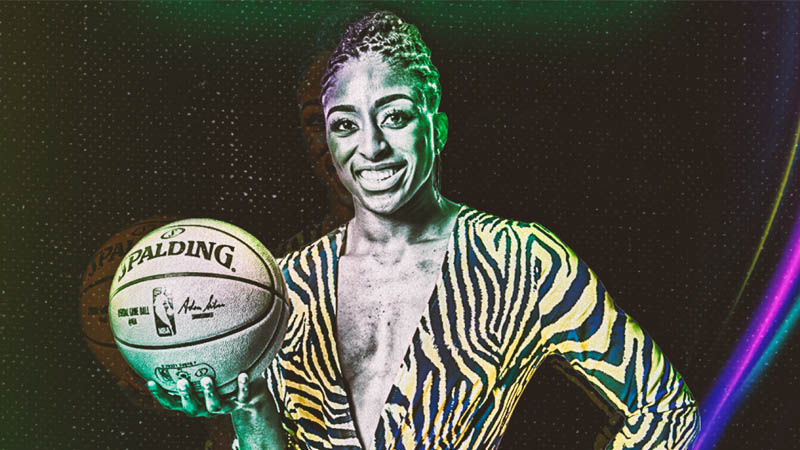 The WBNA Players Association (WNBPA) has teamed up with Gaming Society to launch a new campaign that puts a focus on wagering on women's sports. "Bet On Women" aims to boost engagement with the WNBA and other sports leagues via the platform of sportsbetting, highlighting the talent and achievement of female athletes.
 About 'Bet On Women'
The campaign name, Bet On Women, is based on an article written in 2018 by Nneka Ogwumike, power forward for the Los Angeles Sparks and WNBPA President, about the Players Association's decision to opt out of its collective bargaining agreement with the NBA.
Opting out was a big move for WNBA players. They wanted to campaign for better pay, as players in women's leagues overseas were known to get paid over 10x more than professionals in the WNBA. They also negotiated for improved travel conditions, better scheduling and improved marketing.
The Bet On Women Campaign builds on the bar set by the Players Association when they opted out of the collective bargaining agreement three years ago. It aims to uplift WNBA players and give them their fair dues. This time, however, it comes from a sportsbetting angle.
As part of the campaign, Gaming Society will encourage those with an interest in sportsbetting to engage more with women's sports. The goal is to enhance visibility of women athletes via betting and other gamification activities.
"'Bet On Women' will tap into the fastest growing category in sports to create a more diverse, multi-faceted and inclusive landscape for sports betting," – Jaymee Messler, co-founder of Gaming Society.
The Bet on Women Report
To start things off, the campaign's main form of outreach will be the Bet On Women Report. This weekly newsletter will cover highlights in various women's sports while providing sportsbetting insights.
In a sneak preview of the Bet On Women Report, the publication covered big news about women athletes. From Cheyanne Buys' first UFC win to Megan Rapinoe's winning penalty against the Netherlands, the newsletter gave plenty of exciting insight into what's going on in the world of women's sports.
The first edition of the Bet on Women Report will be sent out on August 12th, 2021. You can read the preview and subscribe here.
More Women's Sports Betting Partnerships
This is just the latest of many moves to attract more attention to women's sports from a betting angle. In May 2021, BetMGM partnered with the LPGA tour while June saw The Phoenix Mercury team up with Bally's in the first-ever gaming access deal with a women's pro sports team. As sportsbetting becomes legal in more states across the USA, this trend is sure to spread.
It seems like this push is exactly what women's sports need to gain more visibility. Sportsbetting does increase engagement with sports, and with more gaming brands backing women's leagues and teams, we're sure to see a big boost in the coming years.