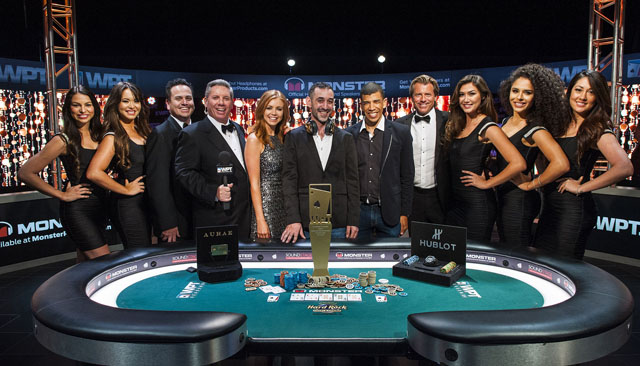 The past weekend saw 64 former World Poker Tour winners gather in Hollywood, California, to battle it out for the title in the inaugural Monster WPT Tournament of Champions. As expected, the event gathered some of the biggest names of the live poker scene, so the competition was truly fierce.
WPT Tournament of Champions and shot clock
As we have reported a few days ago, the WPT organizers decided to introduce a 30-seconds shot clock for the ToC to speed up the action and get rid of the excessive tanking that's been plaguing live poker circuit for the past few years.
Although initial reactions about this concept were mixed, it seems that a majority of players were quite happy with the actual implementation. As reported by PokerNews, the invention by Protection Poker was to the liking of many big names, including 2012 Big One for One Drop winner Antonio Esfandiari and 2010 WPT Paris champion Max Waxman.
The only real complaint by some of the players was that they would prefer to have one of their four extension chips auto-used when they run out of time, instead of having their hand automatically folded. This is a valid point and something that WPT will probably consider in the future events featuring shot clock.
Big money up for grabs
With a total of 64 players putting up the buy-in of $15,000, the first place prize amounted to a sweet $381,600. In addition to this, the winner was also set to receive a 2016 Corvette, Hublot Titanium Watch, Monster 24K Headphones, and a few more cool items for his efforts.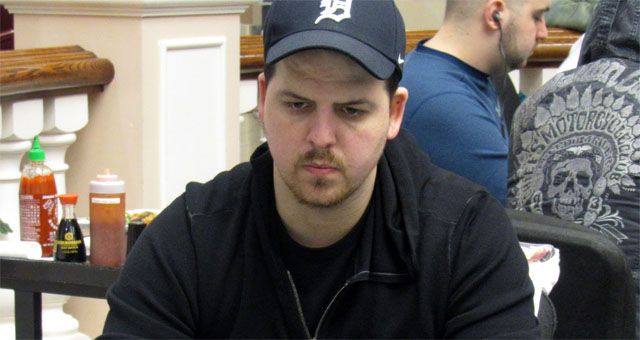 The prizes being what they were, it was hardly surprising to see some of the biggest names roaming the tournament floor. Apart from those already mentioned, there were also Tony Dunst, Noah Schwartz, Jonathan Little, Matt Salzberg, Andy Frankenberger, and many others.
WPT Tournament of Champions final table
As it's been known to happen in the poker tournaments, the starting field dwindled over the two days of play of Friday and Saturday until there were only six players remaining in the contention. Among these, four names were probably well known to poker fans across the globe: Jonathan Jaffe, who started the final table as the chip leader, Michael 'The Grinder' Mizrachi, Noah Schwartz, and Darren Elias.
Coming fifth and sixth in chips were Farid Yachou, 2015 WPT Amsterdam winner and Vlad Darie, 2016 champion from Vienna. The combination of the lack of experience and chip deficit did not leave much hope for the bottom two, but the beauty of poker tournaments is that things can change on a flip of a card.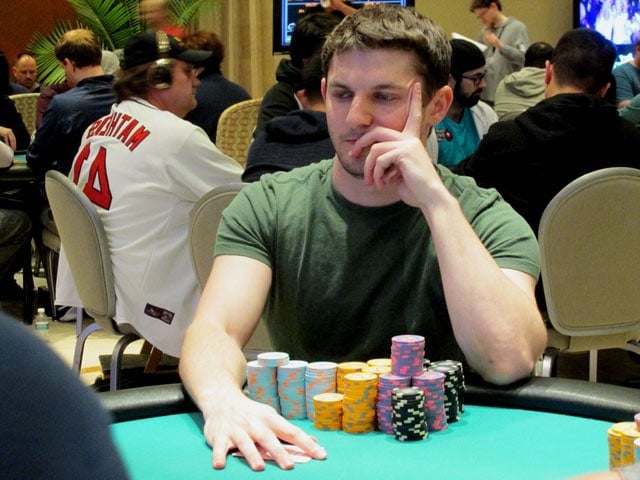 Farid Yachou, the unlikely winner
Yachou, who won his first (and only WPT title before yesterday) on the home turf, had a strong opening to the final table. He sent Elias to the rail when he got the chips in the middle ahead and was able to bring his pocket Jacks home unscathed.
Two hands later, Mizrachi sent Schwartz out in fourth place, when his Jack-Queen came out in front of Noah's small Ace. Next to go was the chip leader to start the day. Things simply wouldn't go Jaffe's way and his WPT adventure came to an abrupt end when he couldn't find anything to save him against Darie's pocket Queens.
With three players left, it was "The Grinder" with a significant chip lead, having about half chips in play. However, he wouldn't reign supreme as his lead started to melt away and he couldn't find the way to stop the bleeding. Eventually he was sent to the rail in third place when he failed to win the flip against a small pocket pair of Yachou.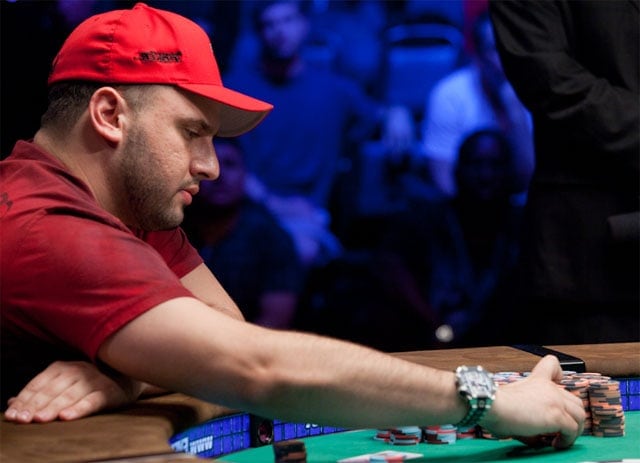 The Dutch thus entered the heads up stage with a slight advantage over Darie. The average stack was around 60 big blinds when the final confrontation started, but it would all be over in just twelve hands. With a lot of action on the previous streets and the board reading 8-2-2-10-8, Yachou moved in on the river, putting his opponent's tournament life on the line. Darie tank-called with King high, adamant to pick off Yachou's bluff. He was right to a degree, as the Dutch turned over nothing but an Ace-high, but it was still enough to bring WPT Tournament of Champions to a conclusion and earn him his second WPT title.
Scared of flying, but not afraid of winning
One interesting detail about Yachou's victory is that he is afraid of flying and this was his first visit to the States. He did not even want to go but changed his mind at the last minute, nearly missing his deadline for the visa submission.
In the end, it all worked out for Farid who, interestingly enough, has only two results recorded on his Hendon Mob page, and both of those are World Poker Tour titles. His live tournament winnings are now in excess of $600,000.
Not too bad for just two tournaments, right?