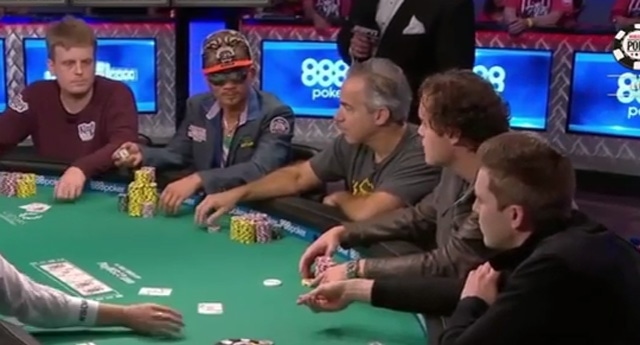 Yesterday saw five players returning to the green felt to continue their quest for the most coveted WSOP bracelet of them all – the Main Event bracelet. Two of those five have fallen along the way and their dreams of becoming WSOP 2016 champion were crushed. Now, just three remain.
Who will be WSOP 2016 champion? Nguyen continues to dominate
When the play resumed yesterday, all eyes were set on Qui Nguyen, a man who managed to dominate the final table throughout the first day, accumulating a huge chip stack. It was hardly a surprise to anyone to see Nguyen continuing his dominance and extending his lead even further.
No title for the Czech Republic
It's been a while since there was a representative of the Czech Republic at the WSOP Main Event final table. Back in 2011, it was Martin Staszko who made it as close as one can get without actually winning. Staszko finished runner-up to Pius Heinz, setting a tough record to beat.
Vojtech Ruzicka certainly gave his best, but cards and poker gods simply refused to cooperate. No one can say that Ruzicka didn't really go for it, as he lost basically 99% of his stack on a three-barrel bluff against Vayo. His intentions were valid but his timing couldn't have been worse.
After 3-betting preflop and continuing to fire every street, Vayo quickly called the river shove, turning over a flopped set of 8s. Ruzicka could only show Ace King for a bluff gone wrong, leaving him with less than one big blind. He was eliminated the next hand, earning $1.9 million for his efforts.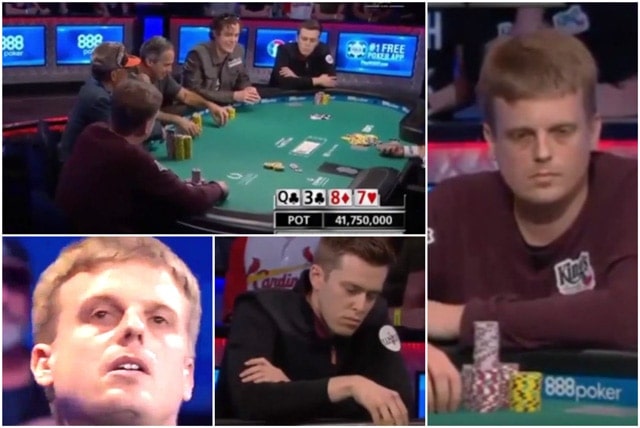 Another WSOP 2016 champion dream busted: Ruane runs out of luck
After Ruzicka's relatively quick elimination, the play calmed down significantly, with Vayo and Nguyen exchanging on the chip leader's position. The man with the raccoon hat clearly demonstrated he had no intention of giving up, so chips kept flying across the felt.
At the same time, Michael Ruane, who was the official short stack, was trying to make something happen. For a while, his well-timed shoves helped him stay afloat, but the inevitable happened as they were approaching the end of play for the night.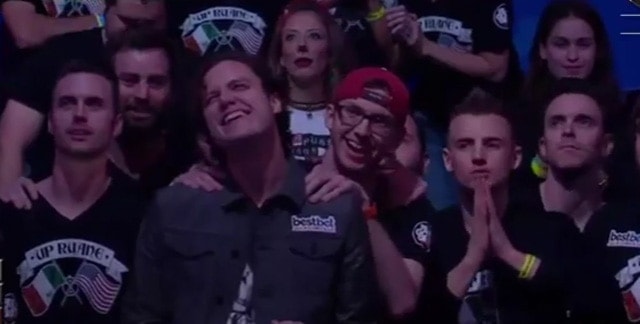 Ruane picked up KQ suited in the small blind and decided to 3-bet jam over an open of Nguyen. Unfortunately, Nguyen had a legit hand as he made an easy call with Ace Jack and managed to safely survive all five card. That marked the end of road for Micheal, who earned close to $2.6 million for his outstanding performance.
WSOP 2016 champion final skirmish: How they stack up?
When it was finally bag and tag time,  Nguyen and his lucky raccoon were once again sitting pretty. Qui Nguyen ended the Day 2 of the November Nine with a tremendous chiplead. He will be coming back tonight with 197 million in chips.
Gordon Vayo will return to the stack of 89,000,000. Although he has a lot of work to do to catch up with Qui 'Tommy Gun' Nguyen, it is not a mission impossible, as one double up will turn the tables.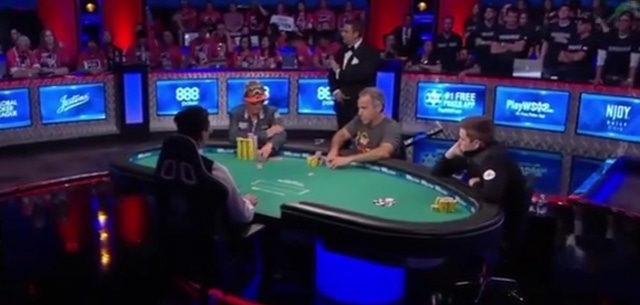 Finally, Cliff Josephy, who started the final table as the chip leader, bagged 50,000,000 even and is now the official short stack. With blinds still at 600k / 1.2 million, Josephy can still turn the things around, although I wouldn't bet on it seeing Nguyen's run through the past two days.
We will find out tonight what poker gods have in store for these three. Whatever happens, tonight we will find out the name of the WSOP 2016 champion. It's been a fun run, but all fun things must come to an end, and tonight will see the conclusion of the most exciting poker tournament of the year.
Who will be the last man standing?