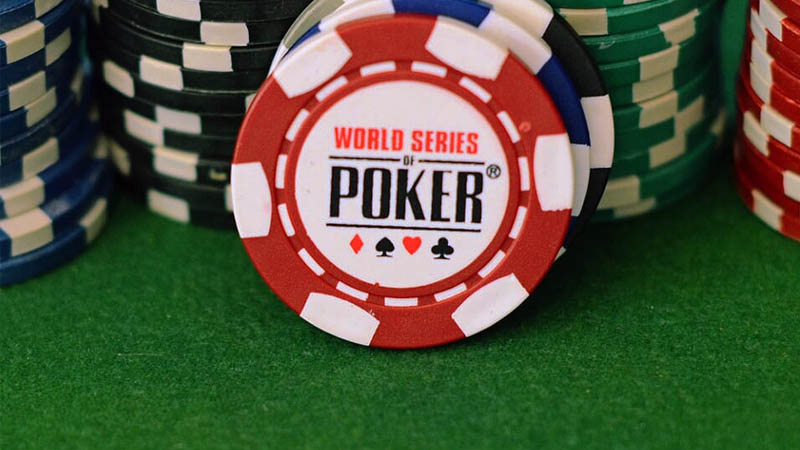 What the coming year holds for the world of live poker still remains a mystery, so the World Series of Poker has decided to shift its circuit events into the online realm. The brand wants to ensure that players can still experience exciting poker tournaments amidst casino closures and ever-changing restrictions due to the coronavirus pandemic.
"Players deserve great tournaments and great value year-round, and that's what we aim to do with the 2021 WSOP Online Circuit Series. We've been thrilled with the big prize pools for WSOP.COM events in 2020, and we only expect to see that grow with this new model." – Ty Stewart, WSOP Executive Director.
2021 WSOP Online Circuit Schedule
One circuit will be held every month this year. The schedule is as follows:
| | |
| --- | --- |
| Dates | Event |
| January 14th, 2021 – January 31st, 2021 | Winter Online Super Circuit |
| February 17th, 2021 – February 28th, 2021 | Silver Legacy Circuit |
| March 19th, 2021 – March 30th , 2021 | Planet Hollywood Circuit |
| April 10th, 2021 – April 27th, 2021 | Spring Online Super Circuit |
| May 8th, 2021 – May 25th, 2021 | Caesars Atlantic Super Circuit |
| June 10th, 2021 – June 27th, 2021 | Summer Online Super Circuit |
| August 20th, 2021 – August 31st, 2021 | Rio Online Circuit |
| September 15th, 2021 – September 26th, 2021 | Caesars Las Vegas Online Circuit |
| October 9th, 2021 – October 26th, 2021 | Fall Online Super Circuit |
| November 10th, 2021 – November 21st, 2021 | Paris Las Vegas Circuit |
| December 8th, 2021 – December 19th, 2021 | Harrah's Las Vegas Circuit |
In the first circuit, 18 events will be held throughout January with buy-ins range from $215 to $2000. The Main Event has a $250,000 guaranteed prize pool, while the high roller events have $100,000 guarantees.
The Chance to Win A Bracelet
At the end of the year, the $250,000 WSOP Online Circuit Championship will be held. Only 256 players will be eligible to take part and the winner will receive a WSOP gold bracelet. In order to participate, players will have to earn top placements in the series' various leaderboards.
Winners of the WSOP online circuit events will not only win gold rings but also have a shoot at earning a bracelet. In each gold ring event, leaderboard points will be assigned to players who land in the bubble. Top earners across the different leaderboards will be able to take part in the Gold Bracelet event, as well as monthly freerolls.
Another Year of Exclusively Online Tournaments?
While the WSOP has prepared an online schedule for its circuit events for the entire year, there's no word yet on whether the main World Series of Poker event will go ahead in Las Vegas this summer as a live series. With the vaccine being rolled out in many countries, live events may return sometime in 2021 but, so far, this is the only news of any tournament series switching to an online format this year.