Top Real-Money Poker Sites for Americans
Prior to the UIGEA hitting online poker players like a freight train in late 2006 the term "American Poker Site" was largely unnecessary. The American poker market, widely estimated to comprise of at least half of the entire online poker industry, was the largest in the largest in the world and was welcomed with open arms by every poker room that liked making money.
While the segregated market of American poker sites may now feel familiar and normal the heydays of online poker once boasted a unified market of dozens of strong poker rooms competing for American deposits.
The freight returned with a few dozen added cars and struck again in April 2011, dealing American poker sites a massive blow by simultaneously wiping out the 3 largest poker rooms remaining in the market. Fortunately, what potentially could have been the death knell for the American poker market has largely turned into opportunity for the remaining American poker sites.
Several existing brands have happily scooped up players abandoned by the former American powerhouses and strengthened their position in the US market. Other sites, like BetOnline, were created largely for Americans and have quickly become leaders by embracing their position.
Unfortunately, merely identifying American poker sites in the confusing US poker market isn't enough to guarantee a quality overall experience. With both acceptable and convenient deposit and withdrawal methods now being the exception rather than the rule for American players the quality of the cashier is one of my main determining factors for ranking a US poker room.
Additional considerations with American poker sites include how each site fits into the overall trend of tighter cash games and how strong a newer site is able to maintain consistent traffic numbers.
More American poker information:
• Why Online Poker Isn't Illegal
• US Poker Reviews
• Poker's Black Friday
• Legal Poker Sites
• USA Online Poker
TOP CHOICE
BetOnline is currently our top-rated American poker site due to excelling in several key factors: easy deposits, loose games, and strong customer service. BetOnline accepts both block-free credit card deposits and direct checking account deposits from US players, making it the only current American poker site to do so.

As with other cross-brands that offer other forms of betting BetOnline has extremely loose tables with average flop percentages topping every other remaining American poker site. Despite a promotional package that isn't stunning BetOnline does offer our new players free tournament cash that can be used to as entry money any real-money event.
Visit BetOnline.


Open to American Players.

With player traffic increasing to levels rivaling or exceeding every other American poker site the poker side of BetOnline has been impressive despite being one of the newest poker rooms in the market. For more complete information visit our full BetOnline review.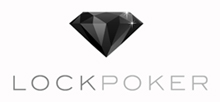 #2 CHOICE
Lock Poker is our top American poker site choice for the Merge network, which has always offered strong software and loose tables. Despite being passed in traffic by our #1 choice Lock Poker is one of the busiest remaining American poker sites and has a number of active cash games at each limit up to the $5/10 NL level.

Open to American Players.
Lock Poker also has one of the better American cashiers in terms of credit card deposits with an above-average acceptance rate. Combined with the user-friendly software this may contribute to the loose cash game numbers with flop percentages often exceeding 30-40% for full 9-handed tables.
Our new players also receive a 150% bonus, which is valid up to $750 and is one of the largest current bonuses offered by an American poker site.

#3 CHOICE
Carbon Poker is one of the most solid overall American poker site choices with as it is at least above-average in every important aspect. Carbon Poker, the flagship brand of the Merge network, is now incredibly one of the oldest remaining sites offering American poker.
Visit Carbon Poker.


Open to American Players.
Besides the typical wild Merge tables the main draws of Carbon Poker include one of the best and most unique American poker software clients online, one of the largest American weekly tournaments in its $100,000 guarantee, and one of the better player VIP systems.
New Carbon Poker American poker players signing up through our links and using bonus code BTF750 will receive an increased 150% bonus. More details on this poker room can be found in our full Carbon Poker review.
#4 CHOICE
Bovada (formerly Bodog) has always been one of the more interesting American poker sites, featuring an attention-getting CEO and a cocky advertising front. Aside from the facade Bovada is one of the oldest betting brands online and thus has established a strong reputation amongst many loyal players.


Visit Bovada.


Open to American Players.
Bovada has always hosted some of the most beatable American tables online with no-limit cash games occupied by plenty of young sports bettors. The software is also the first of its kind to offer completely anonymous tables to prevent grinders and sharks from using advanced stat programs.
Bovada has also largely earned their reputation by being one of the quickest to pay out players and offer personalized telephone support. Our new American poker players earn an increased 100% bonus, good up to $1,000, in addition to several private freeroll entries. For more on this American Poker site read our full Bovada review.
#5 CHOICE
Cake Poker has mostly flown under the radar as an American poker site since its inception in 2006. While Cake Poker may not have flashy standout features it quietly excels in a number of key features such as software, payouts, and beatable cash games.



The American poker cashier at Cake Poker is simple but effective with above-average credit card processing rates and paper checks sent for payouts within 2-3 weeks. Cake Poker has consistent medium-level traffic with several active tables at each limit up to the $2/4 NL level and occasionally the upper $5/10 limits.
Our new Cake Poker players receive a 110% signup bonus, valid up to $600. More importantly is that the bonus can be tracked down to the cent and disperses via much less gameplay than other American poker sites.
• View all of our top poker pages.
• Read our full poker reviews.