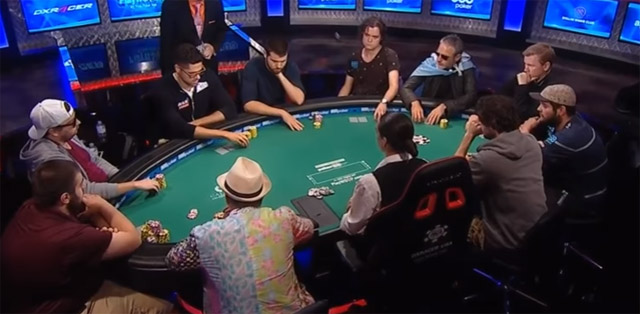 Tuesday saw 27 players returning to fight for their place at the 2017 Main Event final table. Of those 27, only nine now remain, and they'll be coming back tomorrow to start the final stage of the journey which will end by crowning a new WSOP champion.
Road to the finals
When the battle for the final table seats kicked off on Tuesday, we all knew it would be a long and hard one. After all, no one was ready to give up on their chance easily after coming so close to the 2017 Main Event final table they could almost taste it.
It took about an hour of play before the first player was sent to the rail. It was Robin Hegele, and with his exit, things finally started to move forward. A few more players were eliminated in short order, one of them being legendary Marcel Luske, aka The Flying Dutchman.
Players merged down to two tables after Christian Pham, the chip leader to start the day, was eliminated in 19th. Four more players were sent packing afterwards, leading up to the dinner break.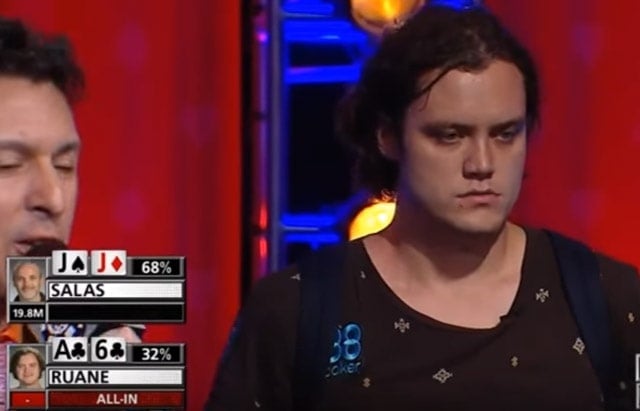 With their bellies full and the final table in sight, players were in no rush to go out after they came back from the break, and it took a while before the tournament got down to just ten players, one spot away from the official final table. And then, Michael Ruane, last year's November Niner was eliminated, so close to making it back to back Main Event final tables.
Two November-Niners returning on Thursday
As you all probably know by now, there is no November Nine this year. The action will resume tomorrow (Thursday), and the eventual winner will be crowned on Saturday. So, players now have only a few more hours to get their ducks in order and prepare what is likely the biggest day in their poker careers so far.
However, for two of those coming back, this is a familiar territory. Ben Lamb was at the 2011 final table, while Antoine Saout was here in 2009. They are coming back ninth and seventh in chips respectively, and will have some work to do if they are to break their own records, as both finished in third place the first time they made it this far.
Made the final table!!! Time to sleep!!! Maybe a few beverages first!

— Ben Lamb (@BenbaLamb) July 18, 2017
Leading the way for the 2017 Main Event final table is Scott Blumstein with 97,250,000 in chips. The 64-year old John Hesp who won the hearts of the fans is on his heels with 85.7 million.
Benjamin Pollak sits in third, but he is far behind the two leaders, with the stack of just 35 million. He is followed by Bryan Piccioli (33.8 million), Dan Ott, and Damien Salsa. Jack Sinclaire is currently in eight, right between Saout and Lamb.
Plenty to fight for
The remaining nine clearly have a lot to fight for. Not only there is the 2017 WSOP Main Event bracelet up for grabs, but the winner will take home $8.1 million. Everyone making it this far is guaranteed to earn at least $1,000,000, but it is in the top three where the money really gets serious ($3.5 million for the third and $4.7 million for the runner up).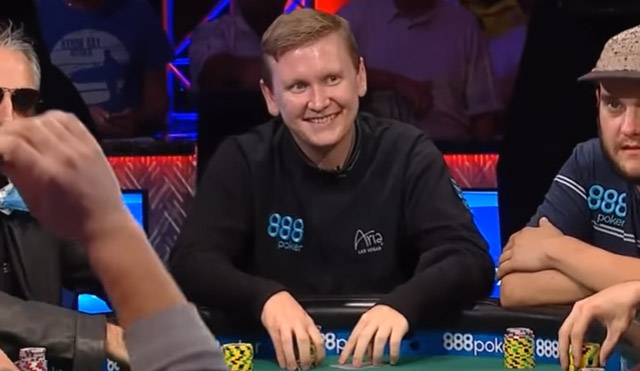 Tomorrow, players will come back to the blinds of 400,000/800,000 with 100,000 ante, and the plan is to play down to six players.