The Best Online Sportsbooks for USA Betting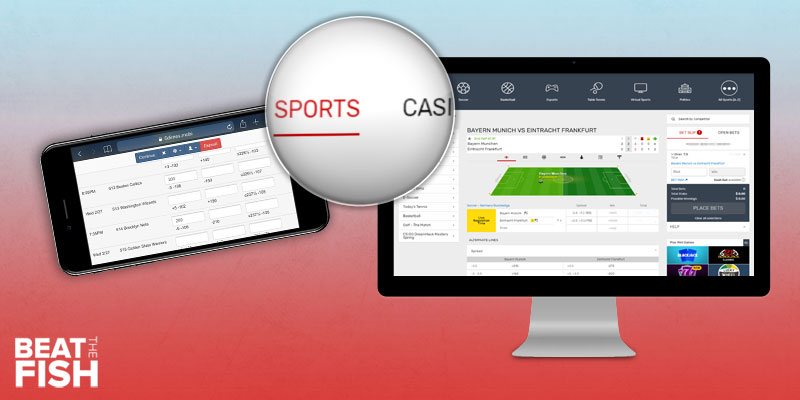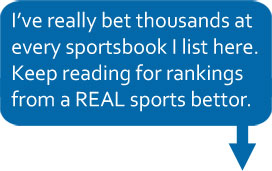 Online sportsbooks are a dime a dozen. Many of them accept action from American residents living in any state.
Just do a Google search, look at a few Reddit threads, and deposit with whichever sportsbook gives you the biggest free play bonus. That works, right? Not so fast.
For example, my favorite sports betting site for payouts has a great search function, easy live betting, and tons of lines, but the juice is above average and they don't have many props. The sportsbook with the best odds is awful on mobile and glitchy on live bets.
Instead of putting your hard-earned bankroll on the line in a trial-and-error quest to find the perfect sports betting site from the USA, let me take the risk and show you:
Which sportsbooks work flawlessly on mobile, including on iOS and Android devices.
Who pays me out every time without hassle
The sites that provide quality customer service
Who offers the best odds
The only online USA sportsbooks I trust
Who's the best sportsbook when it comes to live betting
I personally bet at every online sportsbook here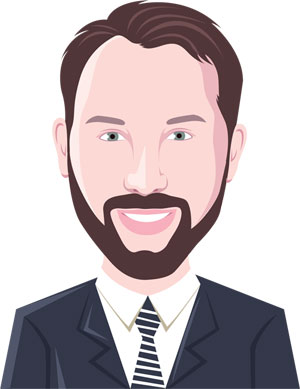 To me, finding you the best online sportsbooks as a USA bettor is more than just filling up space. I love betting on sports just as much as you do.
I've also been analyzing the American betting market for more than 15 years.
Sports betting converges my lifelong passions of sports, betting, and gaming in one tidy place. And I do mean I'm passionate about it.
When I was 9, I used to tear through the local newspaper's sports section to look for betting line movement. Seriously.
Now I can log in to online sportsbooks from my phone and live bet Russian table tennis while I wait for overnight Korean baseball to start? I'm not the degen! You're the degen!
My Current Best Online Sportsbook
The Best Mobile Sportsbooks
It's horribly tone-deaf of the betting sites, but many of even the best sportsbooks are truly behind the times when it comes to mobile betting.
No self-respecting sports betting operator or gambling brand is stupid enough not to have a mobile site, but most look like cobbled-together scraps that barely function.
These days, I do most of my sports betting from my phone and I'm sure I'm not alone. If I have 5 minutes to get a bet in, I need to get in and out of an online sportsbook easily, finding the game I want as quickly as possible.
Also, if I'm watching a game live, I want dependable mobile live betting, so I can get in a bet before the line changes.
You'd be shocked at how rare a simple search function and bug-free live betting is on mobile sportsbooks.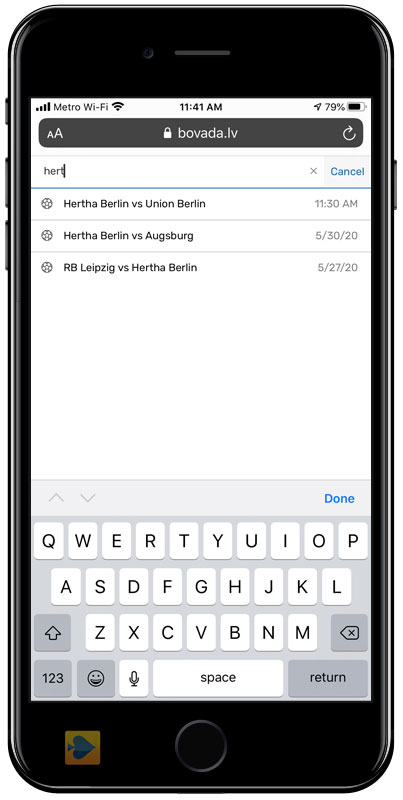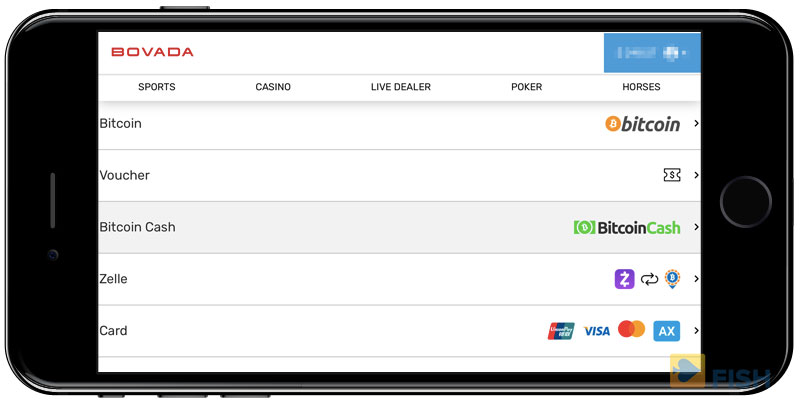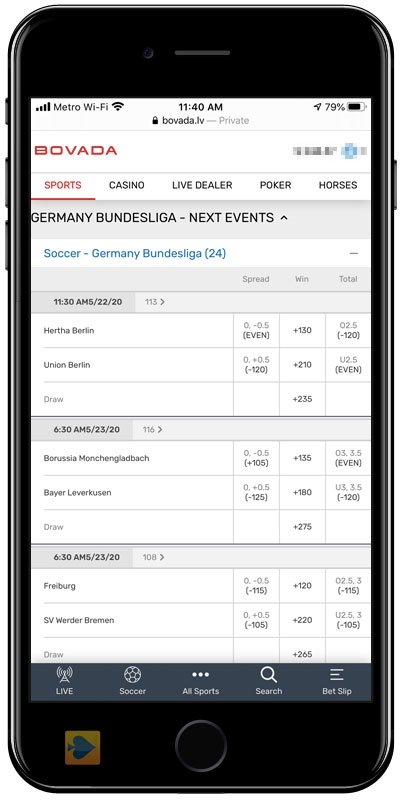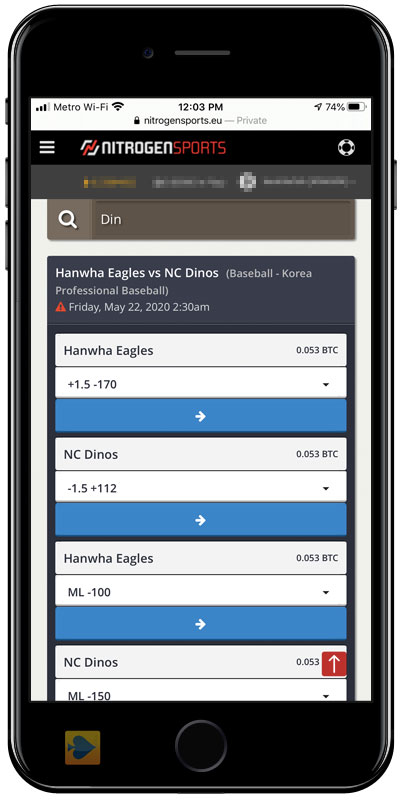 Online Sportsbooks with the Fastest Payouts
So long as you don't violate their policies, like by having multiple accounts or charging back a credit card, every sportsbook I list will eventually get your full payout to you. If they didn't, I would blacklist them.
However, payout speed, methods, and the level of hassle will vary quite a bit between betting sites. My comfort level with any sportsbook is largely dependent on how confident I am that I can get paid out quickly and efficiently.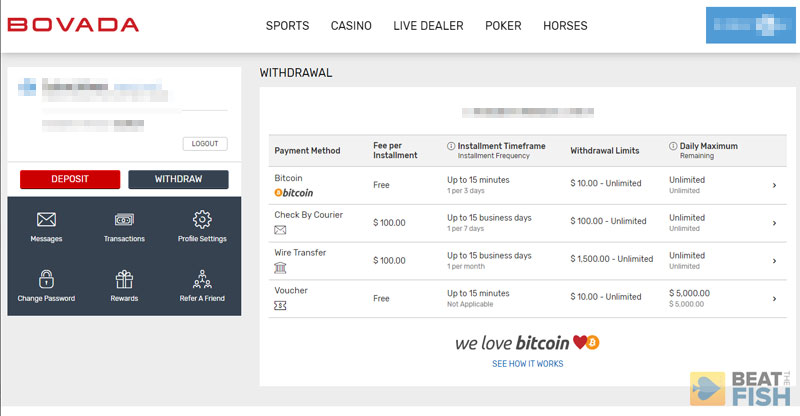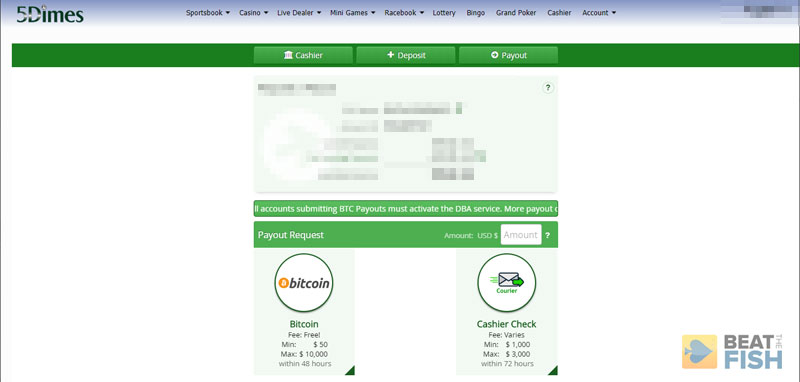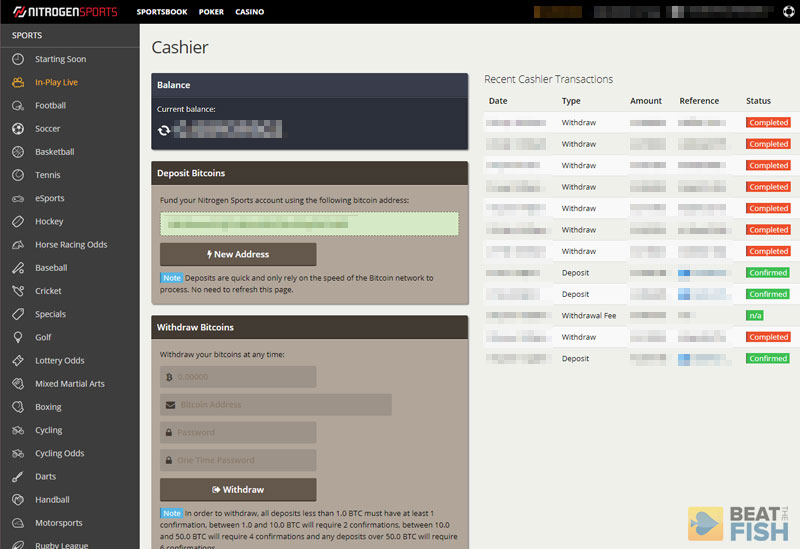 Best Sites for Live Sports Betting
Every legit online sportsbook now offers live betting, which is the ability to bet on games as they happen. The lines are adjusted in real time. Live sports betting allows you to get a late bet in if you're too busy beforehand or bet based on what you're seeing actually play out.
Live betting also allows you to take advantage of some unique situations to get more favorable lines. If heavy favorites are behind early, you can get smaller spreads. If there's a flurry of (probably) unsustainable scoring early, the live total can get inflated for you to take the under.
The most important factors for live betting are the odds, availability of games, and lack of glitches when betting live on a mobile device.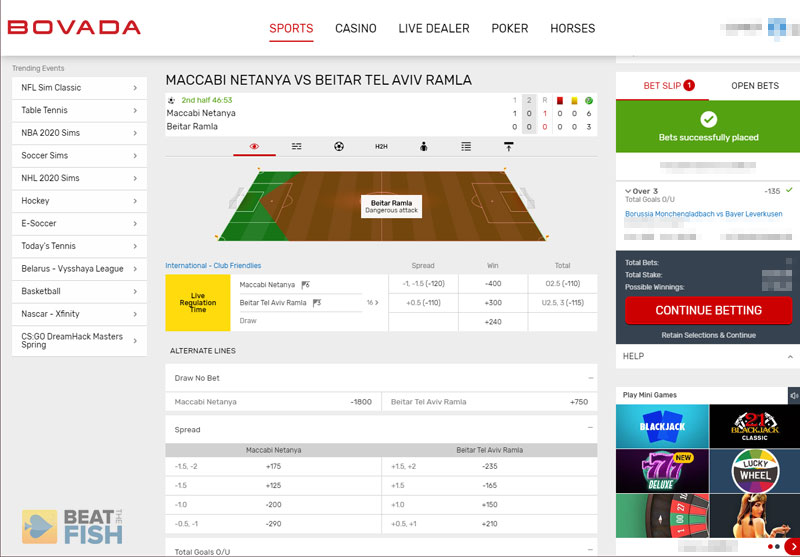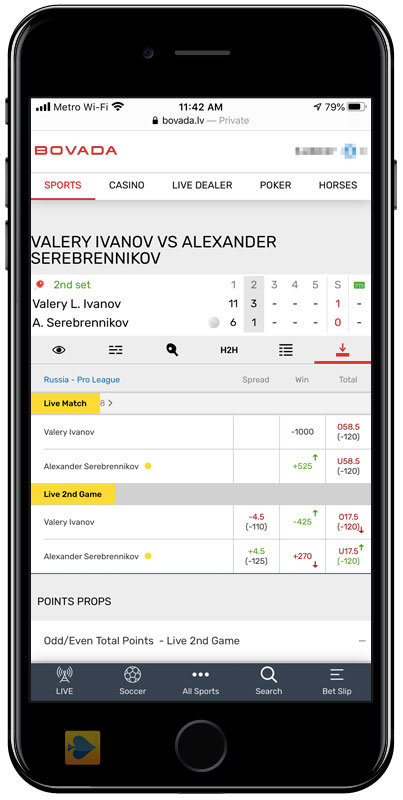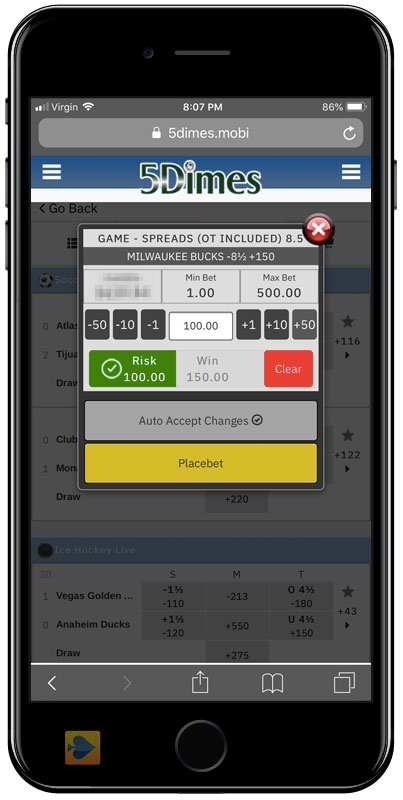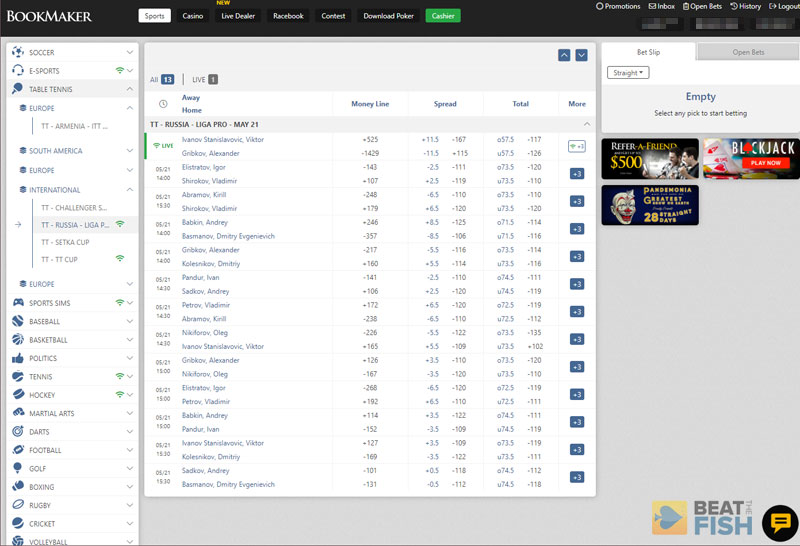 Where to Get the Best Sports Betting Bonus
At most sportsbooks, bonuses work differently than something like poker, where you either get extra money upfront or play to get it released. Some sportsbooks, such as Bovada, still give instant bonus money to use for betting on sports right away, which I think most players prefer.
However, many of even the best sportsbooks have moved over to what they call "free play" money for their bonuses. With free plays, you only get paid out the winnings and not the wager amount.
All sportsbooks require a rollover of bonus money plus your deposit amount, meaning you have to wager both of them combined a set number of times before you can cash any of it out. The balance for a sportsbook bonus is getting the biggest amount with the lowest rollover.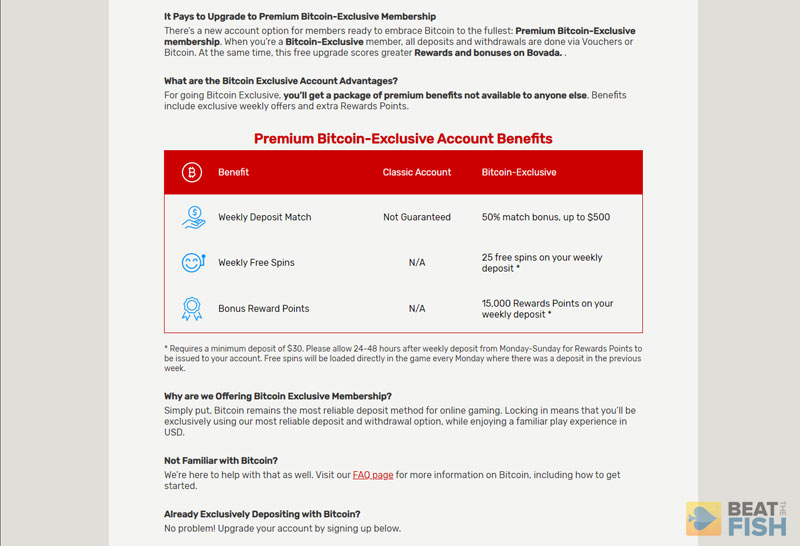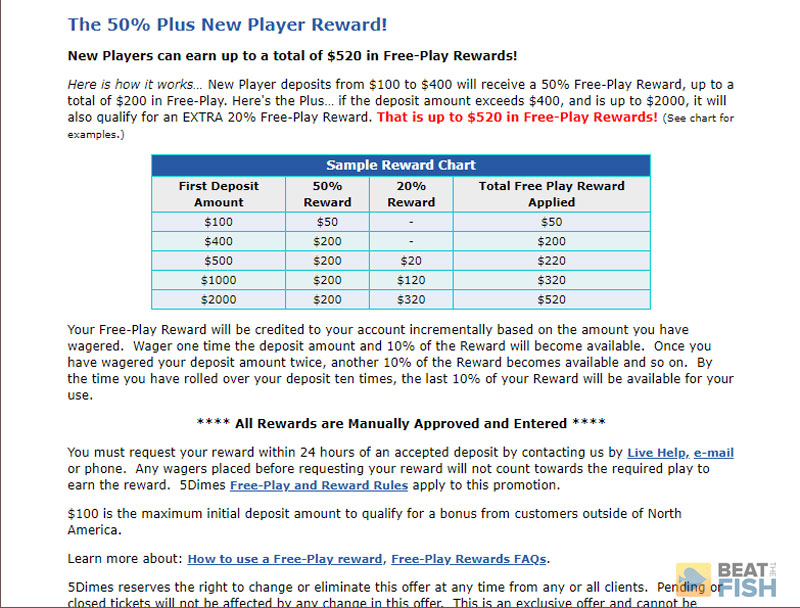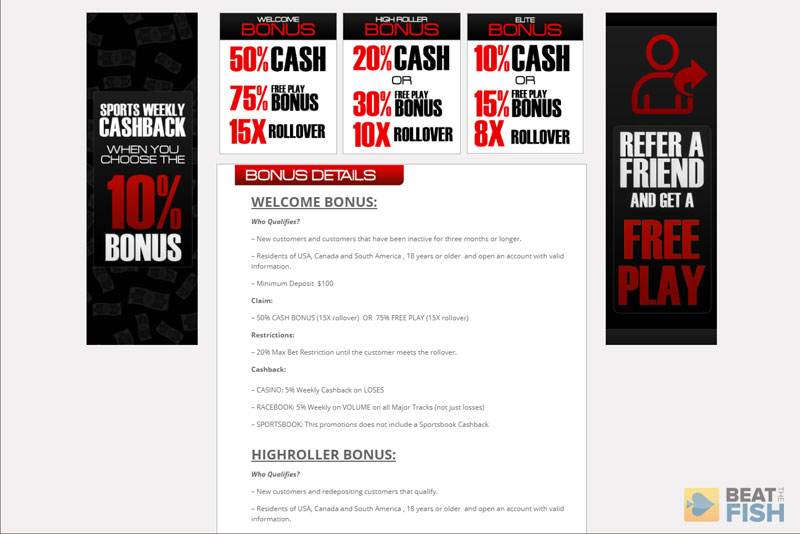 The best bonus offers at USA sportsbooks
With dozens of top-notch betting sites available to US bettors, the competition is steep when it comes to what operators have on offer in terms of sportsbook bonuses. So, you should always have a quick scroll through the Promotions page of the operator you're considering signing up with in order to find out if you'll be able to claim offers that appeal to you when betting on your favorite
Risk-Free Bonus Bets
When an online sportsbook provides you with a risk-free bet, you're often allowed to use it to wager on any sporting event, as long as it meets the minimum odds requirements and does not exceed the maximum bet limit outlined in the terms and conditions of the bonus.
The bet is credited to your account and you must claim or activate before making your wager. Then, if your bet doesn't come in, your stake is returned to your account – as cash.
This is the best part; it's not paid back as bonus money that needs to be cleared via wagering requirements, which is what tends to happen at online casinos.
Deposit bonuses
A deposit bonus offered is usually offered as part of an operator's welcome bonus, but they really stand out when they are provided on an ongoing basis. So, if you're the kind of bettor who likes taking advantage of any and all bonuses available from your chosen sportsbook, you'll want to sign up somewhere that provides users with weekly reload bonuses and special promo code offers on social media.
Odds boosts
Among mobile betting apps and sites, odds are fairly competitive, so it's not often that you'll find an operator with much better orders than others. However, you can find enhanced odds when operators are running Odds Boost promos.
These promotions are an excellent way to increase your chances of winning big. With Odds Boost, you can get higher odds on popular sports such as football, basketball and hockey, as well as on special events like the Super Bowl and the World Cup. Big cards for boxing, UFC and MMA are also often featured in odds boost promotions, as well as major golf and tennis tournaments.
How to Get the Best Odds and Lowest Juice
Too often overlooked, juice (the price you pay to the sportsbook built in to your bet) is just as important as winning or losing your bets. It's the hidden difference-maker. The more juice you're paying, the more often you have to win just to break even.
The standard juice is -110 for spread and over/under bets. That means that you have to pay $110 to win $100, $550 to win $500, etc.
To illustrate what a difference juice can make when sports betting, let's say your unit size is $100. You place 10 straight bets to win $100 each. That would cost you $1,100 to win $1,000. You end up going 5-5. You broke even, right? Unfortunately not.
You paid $1,100, but only returned $1,000 for the 5 wins. You lost $100, or 1 unit, simply for breaking even on your wins and losses.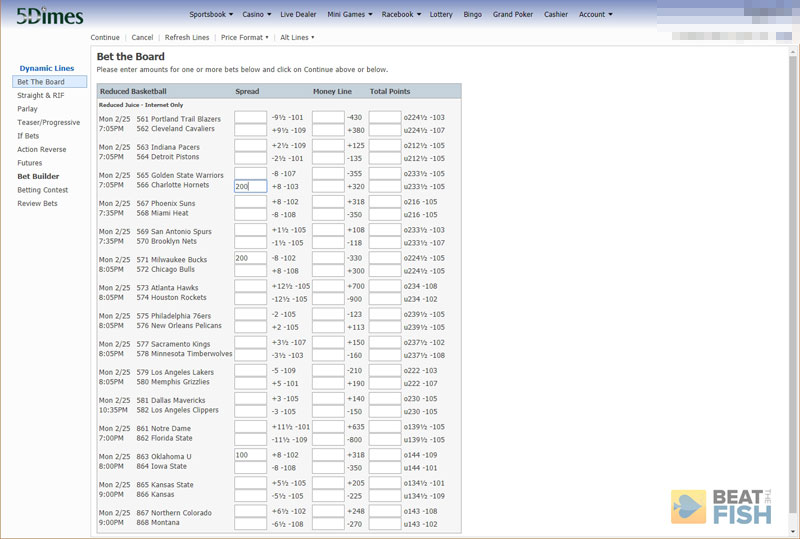 How often you need to win in sports betting just to break even
At an average at -110 odds, you need to win at least 52.4% of the time long-term to break even. Do you see how important the price you're getting is? If you can save on that juice with every bet, you'll risk less.
If you bet on a high volume of sports, you'll lose less and win more if you can find better odds. Fortunately, there's at least one sportsbook that does that.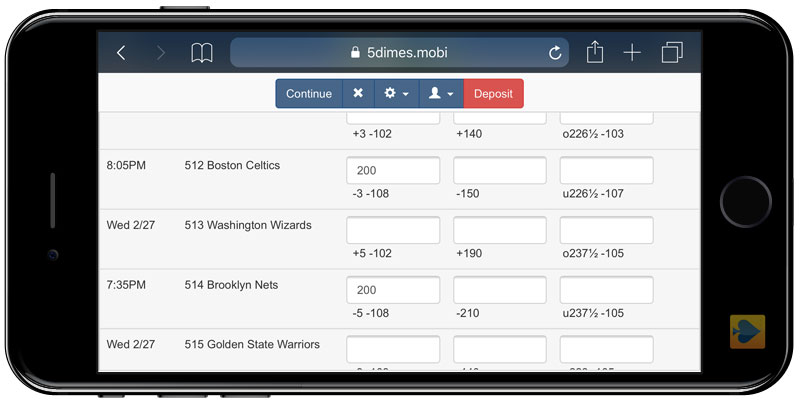 Sportsbooks with the Most Sports to Bet
If you're only betting on major sports and on straight spreads and totals, you'll easily find that at any online sportsbook. However, if you're like me, you'll appreciate that the best sportsbooks that offer lines on everything imaginable.
Most of my betting is on major sports like MLB, NFL, NHL and NBA, but there are plenty of times when I'll want to bet on things like low-level soccer leagues, table tennis, international hockey, or esports.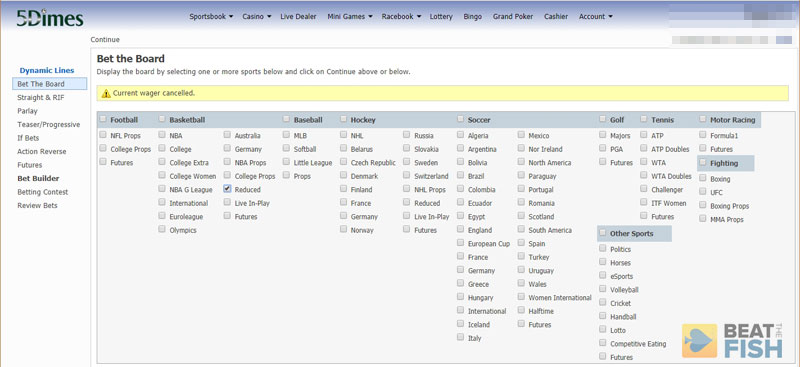 Unfortunately, the sports offered can vary wildly among even the best sportsbooks. So, before you make a decision about online betting platform you're going to register with, ensure that you have a look at their list of markets.
Featured Sports and More Hidden Markets
Basketball, football, boxing, baseball and other major sporting events will always be located in a featured position on the site or app you're playing with, and you'll have to do a bit of scrolling to find the more niche markets. So, don't count out some operators just because some more unique markets are hidden.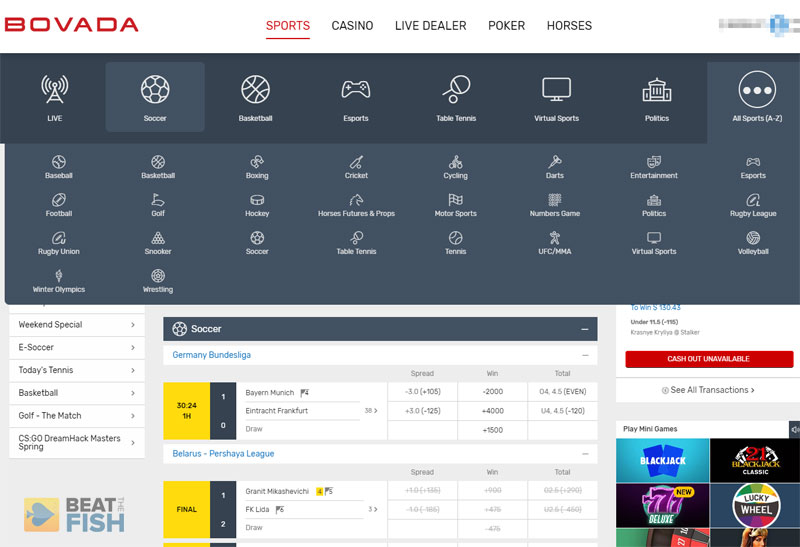 So, if you're a fan of cricket, rugby or horse racing, you'll want to do some deep exploring of the sportsbook you're thinking of joining. Those of you who enjoy motorsports like NASCAR and Formula 1 should also browse the markets thoroughly to ensure that the kind of bets you'll want to make are available.
Sportsbooks that Excel at Prop Bets
Player prop bets are an interesting sub-market of sports betting. They usually carry higher juice, lower limits, and the lines can move rapidly. However, the payoff for dealing with that can be very profitable to experts in the world of betting, however, as sportsbooks often handicap prop bets with less attention than major lines.
If you're good at locking into how specific players are likely to perform, you'll want an online sportsbook that offers the most players with the most stats you can bet on.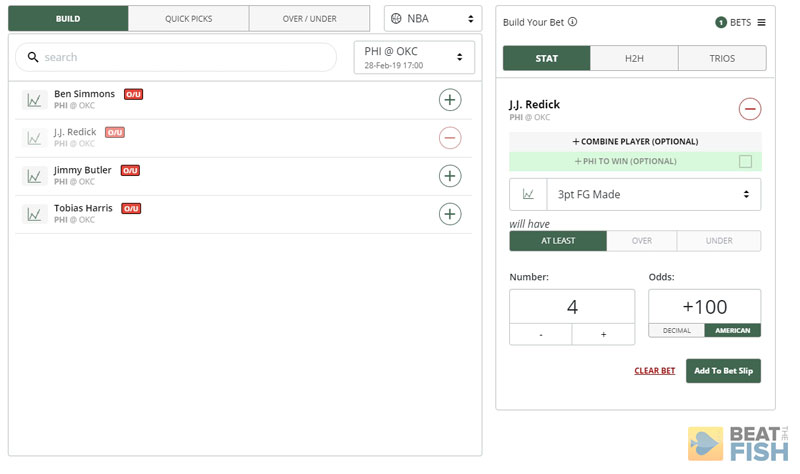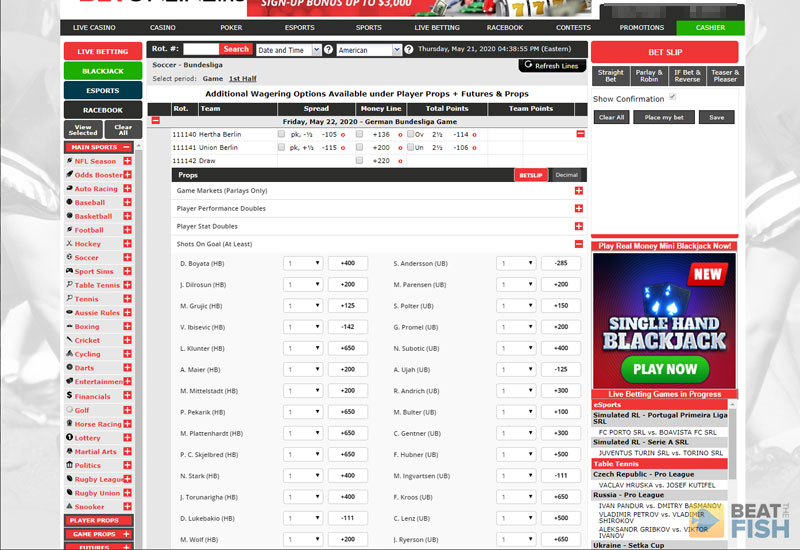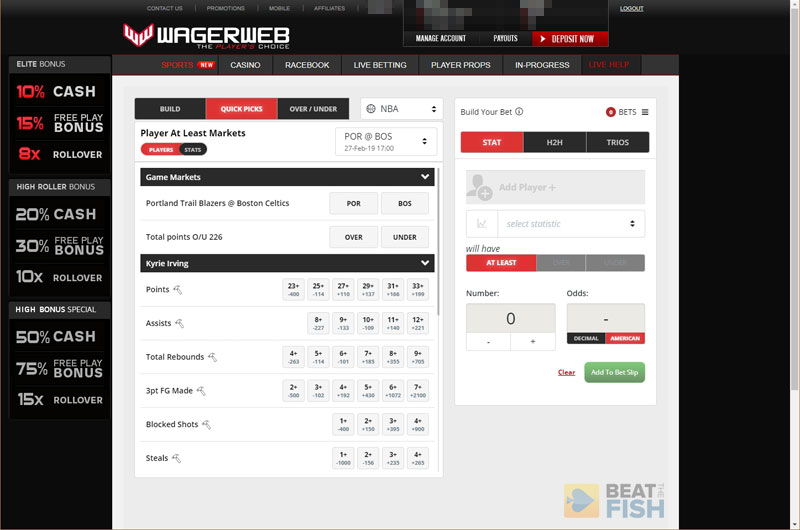 The Safest USA Online Sportsbooks
In the online betting world, you're usually safe following the adage that there's a reason a company has been in business for a long time. Sports betting is an industry that's undergone huge changes over the past 20 years.
Standing the Test of Time
If an online sportsbook has weathered those storms, it's likely because they built a reputation for paying out everyone and have the capital to survive temporary upheaval.
Although there are newer U.S. sportsbooks that I generally trust, sportsbooks that end up shutting down are most often those that popped up in the past 5 years and burned through money with bad management or outright fraud.
If you care most about how legit a sportsbook is and if your bankroll will be safe, just stick with the oldest names in the business.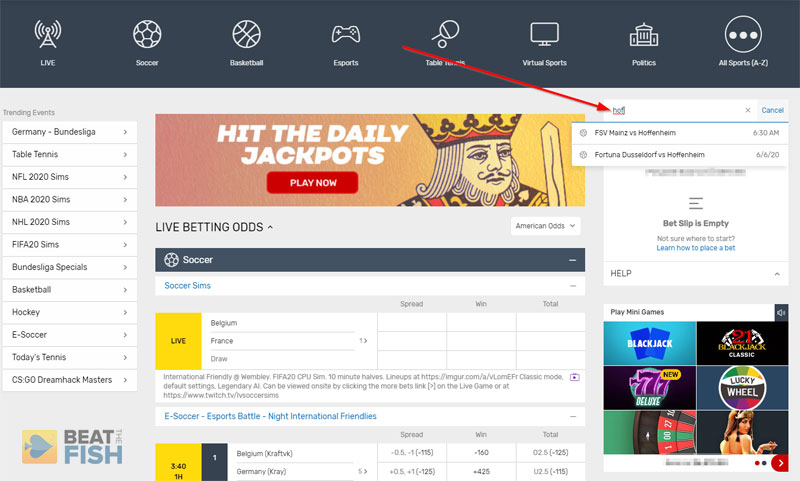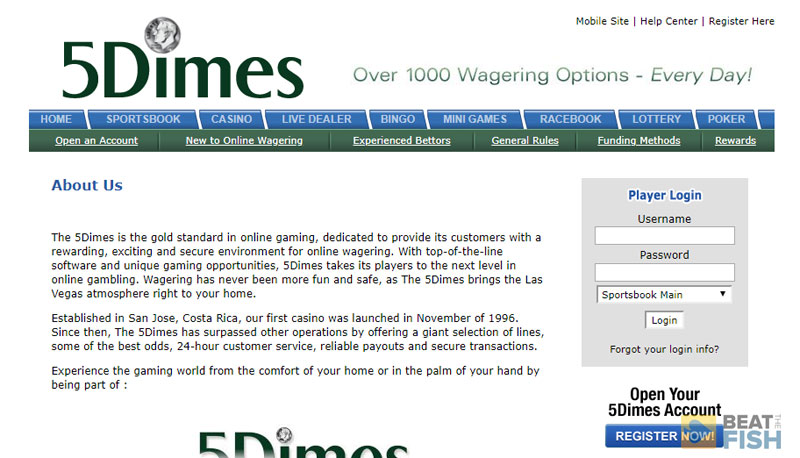 Where to Find the Highest Betting Limits
If you're a beginning online sports bettor or on a smaller bankroll, you likely won't have to think about how much your sportsbook lets you wager on each type of bet. If you bet on mainstream lines for major sports for under $500 each, you'll probably never have a problem getting a bet in.
However, if you're like me and regularly dabble in exotic things like player props, parlays, both teams to score in soccer, or international niche sports for more than $100 each, you're going to care about betting limits.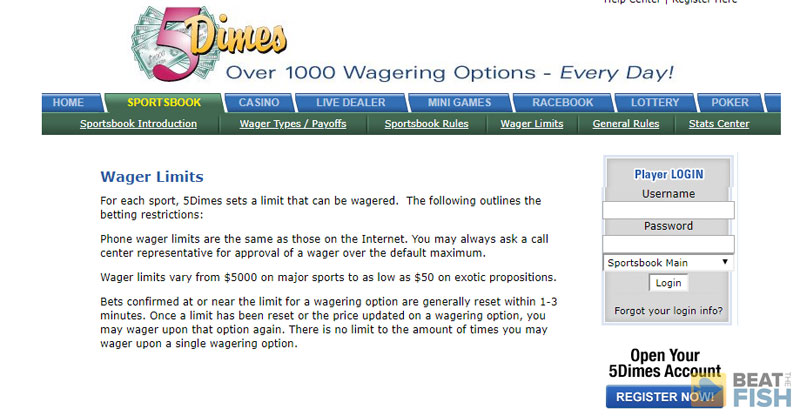 The Easy Match for Professional Sports Bettors
Professional sports bettors usually have a different set of priorities. They don't care a whole lot about the online sportsbook interface or getting a bonus. Professional bettors care about high limits, the lowest juice, and getting bets in efficiently.
There's only one sportsbook that really caters to all of that.
My Only Choice for Anonymous Sports Betting
The information required of bettors by USA sportsbooks has increased dramatically in recent years. Just to receive Bitcoin payouts, you'll often be required to provide a phone number, scans of your ID, and proof of your address. Some online sportsbooks even require a photo of yourself.
It's all manageable and you only have to do it once per sports betting site, but it's easy to see why USA bettors don't hassle with shopping around books.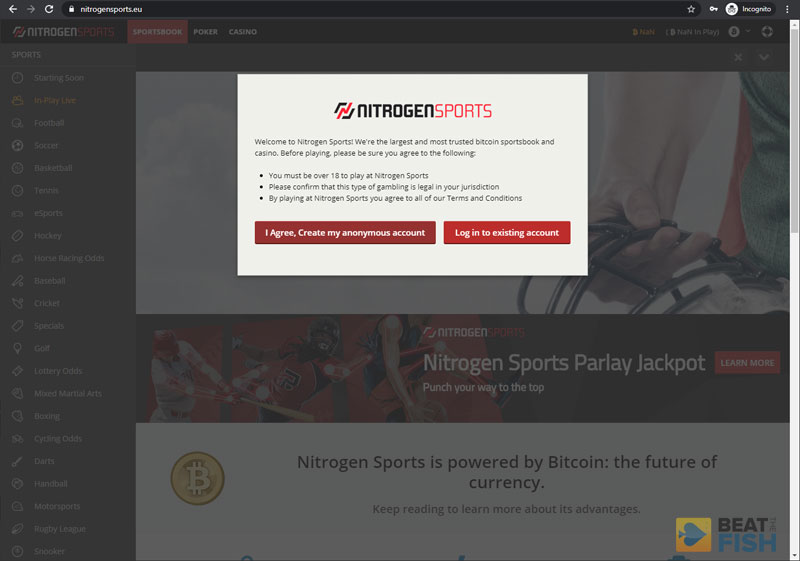 Of course, bookmakers don't need a darn thing from you in order to take your deposit. It's when they have to send money to you that they slow down and protect themselves.
If you aren't comfortable providing all that and want to maintain complete anonymity with your online bookie, there is one option. So long as you know how to use Bitcoin, you don't have to give up a shred of privacy.
Should you use a "local" online sportsbook?
Interact with enough sports bettors online and you're bound to come across this explanation for where someone got a too-good-to-be-true line: "At my local." What are they talking about?
Online "local" bookies are agent-based sportsbooks, meaning that you make contact with someone personally, who credits you money at a website that looks like a mainstream sportsbook.
These are usually set up by a major offshore sportsbook, so the local bookie is just acting as a middleman. You usually deal with your contact for deposits and payouts.
Should you consider using a local? Generally, I advise against it. The benefits are that you can usually deal with alternative payment methods like PayPal or Venmo. If your agent is truly local, you might even be able to deal in cash.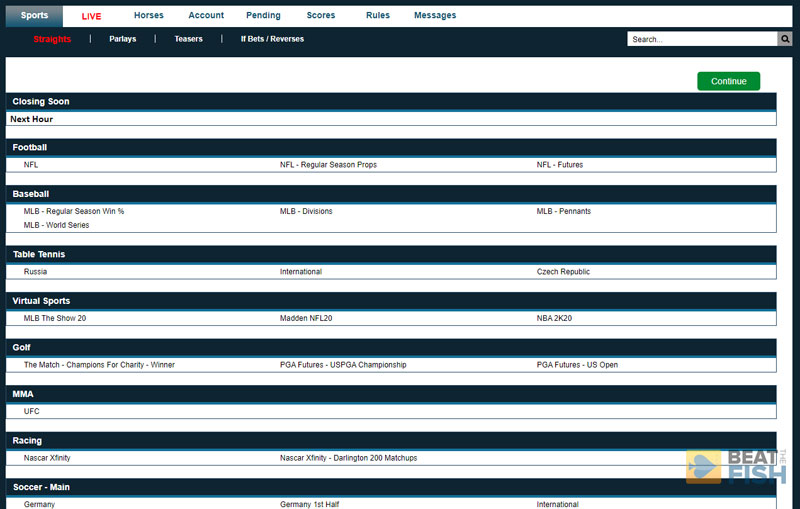 Do locals actually provide better odds?
You might also be able to find occasional favorable lines compared to the big sportsbooks, although I've found that to be few and far between. Local online sportsbooks that I've used seem very susceptible to line changes, meaning that favorites get heavily juiced within hours of the odds coming out.
Bigger is sometimes better, actually
The biggest risk with a local sportsbook is that you aren't afforded the same professionalism as a major sportsbook. Locals inherently can't have the same reputation as large online sportsbooks, which is built from years of paying out thousands of players. Things like live betting and a user-friendly interface are also generally worse with local sports betting sites.
What happens if your local bookie disappears? There isn't a whole lot of recourse if your bankroll is in the hands of one guy.
Deposit and Payout Methods at USA Sportsbooks
One of the unfortunate challenges of betting on sports online from the USA is going to be moving your money. The goal posts are changing year by year on what sports betting sites accept and what your bank will allow.
The good news is that USA sportsbooks are always desperate to find deposit methods that work. They have to or they'll be out of business soon.
These days, if you can take a little time to learn Bitcoin, you'll be golden at every single online sportsbook operating for USA players.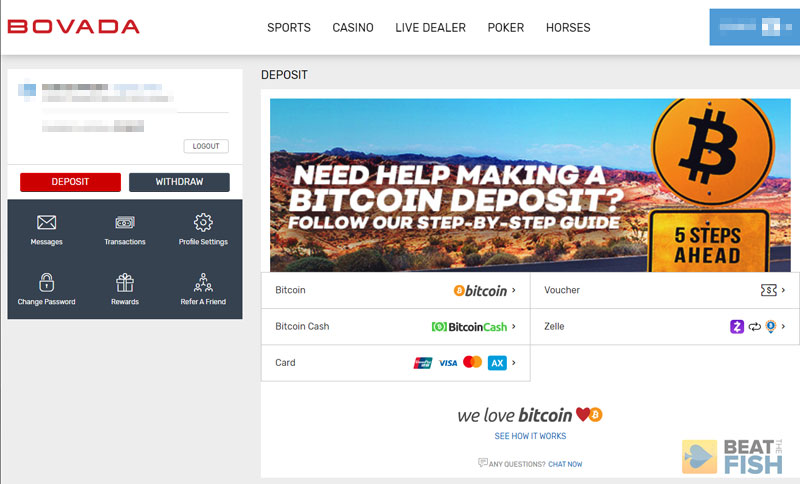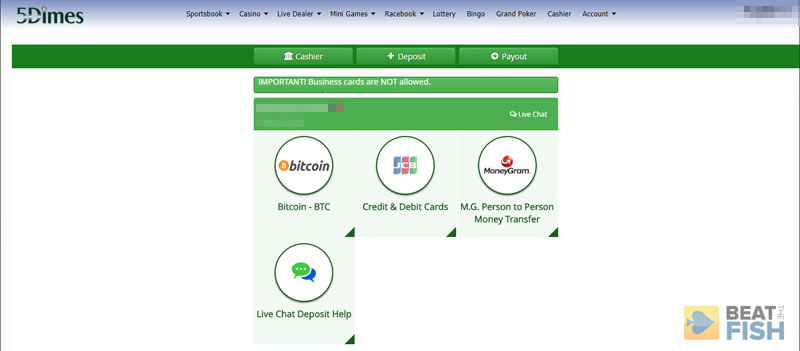 I've never found the perfect sports betting site
The needs of every online sports bettor from their book are going to vary. The "best" sportsbook isn't one size fits all.
In fact, I haven't ever found one sportsbook that does everything I need well. At any time, I'm on 3-5 sportsbooks to get in my bets the way I want them.
What is it that you want out of your sports betting experience?
Does the sportsbook you're looking at have a spotless history of paying out absolutely everyone? Is that gaudy free play bonus going to lock you into betting there for months before you can get your money?
Are the betting limits high enough for your favorite types of bets? Are the sportsbooks' odds competitive? Do they support the deposit method you're going to use? Do they pay out quickly?
I could go on and on, but the point is that the best online sportsbook for you will likely be the one that best fits your priorities, rather than one that does everything right. I recommend starting with the book that excels at the most important thing to you personally.