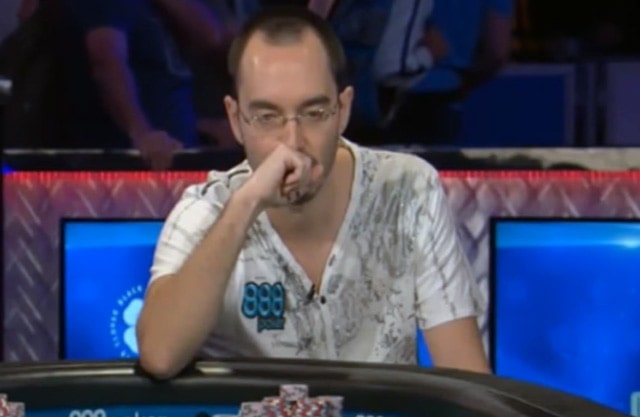 If you've been keeping up with the ESPN WSOP 2016 broadcasts, you probably know that William Kassouf has been eliminated in a cooler of all coolers (Aces into Kings). That ended his Main Event run just short of the final table, but definitely did not stop poker community from talking about him and his table antics.
If there is one high profile member of the community who's not shy to share his thoughts on pretty much anything, that's Daniel Negreanu. Daniel has already talked about (and to) Kassouf during one of his earlier podcasts, but in the latest one, he tweaks some of his views and tries to round up the entire situation.
Tournament directors not handling it properly
One of the first things Negreanu discussed was his belief that tournament directors, primarily Jack Effel, didn't handle the entire William Kassouf conundrum properly. While there were rules in place that could be applied in particular situations, 'KidPoker' feels Effel was a bit all over the place with his rulings.
The @WSOP floor should stuck with one rule: "being overly disruptive to the game" instead of all the rules they made up on the fly.

— Daniel Negreanu (@RealKidPoker) October 24, 2016
However, one must also have some understanding for Effel and the entire crew in charge of running the Main Event. As he explained in his recent interview for PokerNews, handling so many people on the spot is really hard and they have to come up with pretty much instant decisions.
That said, it does feel a bit like everyone was simply taken by a surprise with William Kassouf's antics.
William Kassouf, speech play, and tanking
In his earlier podcast, Negreanu defended William Kassouf and his speech play strategy. As long as Kassouf stayed within the rules, not offending other players, there was nothing in the rules that stipulates he is not allowed to talk at the tables.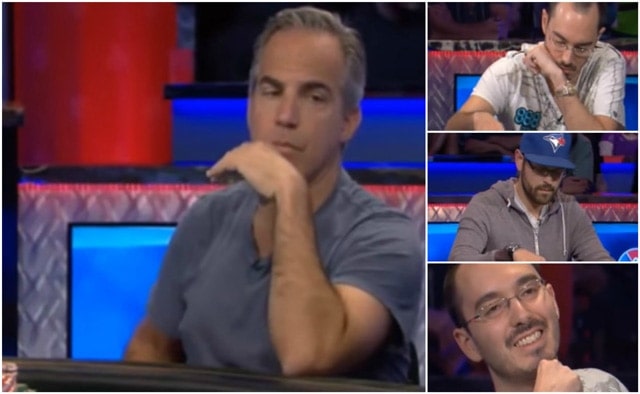 He paid an entry fee like everyone else, and he is allowed to play his game. But, there were certainly moments when it felt like William Kassouf was seriously toying with the line. The problem is, it is nearly impossible to create steadfast rules dealing with table banter beyond being offensive.
Taking too much time
One thing which is far more tangible is the amount of time a player takes to act on his or her hand. In this regard, those seated at Kassouf's table had every right to complaint and Daniel Negreanu points out this simply can't be tolerated.
Speech play is one thing, holding up the game – a completely different pair of shoes.
William Kassouf certainly took his time even on the most trivial decisions and his goal was clear. He wanted to put his opponents on tilt, he wanted them to go after him. The question is, how far you can take the mental aspect of the game before your actions are considered disruptive?
On this I completely agree. Table banter and slow play are two separate issues. I only have an issue with one. Guess which one? ? https://t.co/U8bI6WAzF3

— Daniel Negreanu (@RealKidPoker) October 24, 2016
There is no set-in-stone rule here, either, but this is an aspect where a tournament director, in cooperation with the dealer, can make a right call and act accordingly. While the coverage only shows snippets from the entire day of play, judging by players' reactions, Will took it a bit too far.
Is William Kassouf (not) a good person?
To make his discussion more substantial, Daniel invited a guest as well. It was Justin Pechie who had an opportunity to play at Kassouf's table during Day 5. According to him, the behavior was unlike anything he's seen before at the tables.
Pechie shared his thoughts and explained that, to him, Kassouf's constant talking was more disruptive than tanking. He emphasized that his behavior simply wouldn't allow his opponent to think and make their decisions in tough spots against. Pechie even went as far as to say:
Most people have an ethical line that they won't cross, and I just don't feel that he has one.
He compared Kassouf's behavior to that of Tony G, saying that even Tony, who is famous for his trash talk at the tables, knows when it is enough. If you feel someone is really affected by your constant banter, you simply need to stop, believes Pechie.
Unlucky Exit of William Kassouf
As mentioned at the beginning of the article, Kassouf was eliminated in an unlucky hand against Griffin Benger. The hand itself, although an ultimate cooler, wasn't that spectacular, especially if you've been playing or even just watching poker for a while. It happens.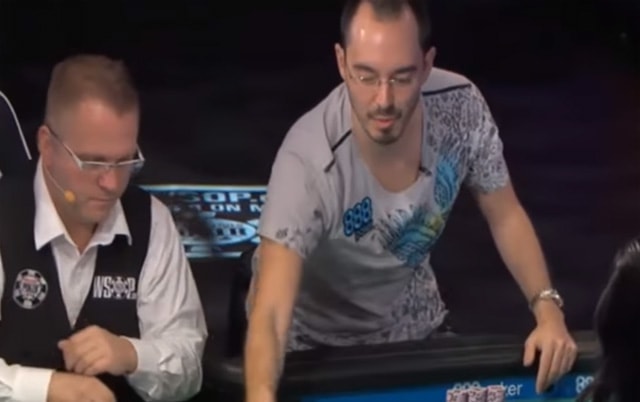 The thing that stood out about the hand, however, was Benger's outburst at Kassouf who was considering (or, more likely, pretending to consider) if he should move all in on top of Benger's 4-bet. Will was being Will, with his usual speech play routine and all of a sudden Benger exploded.
It's not funny
After William Kassouf had been tanking for a few minutes, the clock was called and at that point, Benger, who kept completely silent and stoic up to that point, unleashed his rage.
What you are doing is verbal abuse… You're a bully, it's rude, it's mean… It's called being a bad person.
So, it seems that Pechie and Benger agree on the 'bad person' part. Personally, I don't share the opinion. While Will is definitely not an example to follow at the tables, I didn't sense the badness. He does take things too far, but to me, it didn't feel like he was doing it to hurt anyone.
Needless to say, William Kassouf ended up shipping his stack, Benger made the call (followed by a loud celebration), and there were no helpful cards in the deck… Which is a bit of a shame really, because if he made the November Nine, I am sure Kassouf would somehow find the way to win the whole thing with nine high, like a boss.
Although Benger's behavior at the time was cheered by the players and onlookers, he received a fair amount of Twitter messages not supporting his reaction, especially after it became clear he delivered the ultimate cooler.
Everybody needs to calm down. It was just a bit of locker room talk.

— Griffin (@GriffinBenger) October 24, 2016
You can check out the full podcast on this link. Apart from talking about Kassouf, Negreanu also had a special guest – none other than Jennifer Harman.