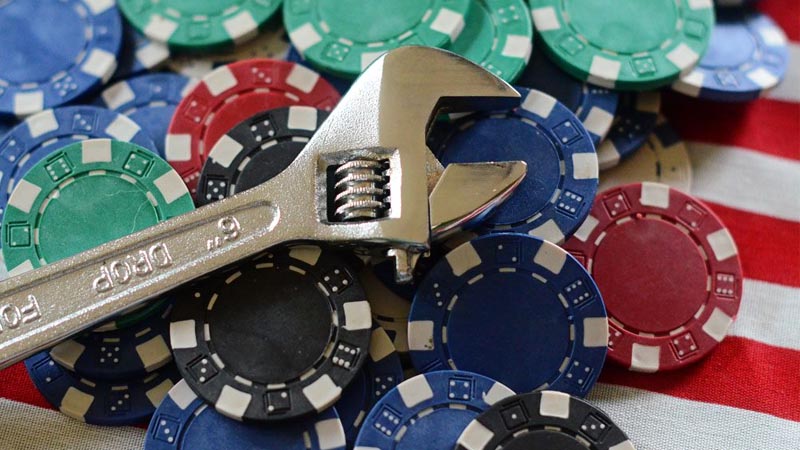 A Senate committee renewed a bill, which would reduce how much Atlantic City Casinos have to pay in property taxes. The bill will aim to reduce the PILOT (payment-in-lieu of taxes) that all Atlantic City gambling venues collectively pay.
The bill has been proposed in order to help casinos rebound, after facing a significant loss of revenue due to the COVID-19 pandemic. In 2020, Atlantic City casinos were shut for over three months and then operated with restrictions in place that also caused financial strain.
What Is The PILOT Payment?
The PILOT (payment-in-lieu of taxes) legislation was originally passed in 2016. It was launched as way to help support Atlantic City's finances. At the time, there was a huge budget deficit in the city, as a result of numerous tax appeals and a state takeover. Many casinos in the state also shut down, further affecting taxes from gambling revenue.
"The city was overwhelmed by millions of dollars of crushing casino tax appeal debt that they hadn't unraveled when we arrived last fall," Jeffrey S Chiesa, former US Senator.
In the program's first year, all casinos were required to pay $120 million. In the following years, the amount required would be based on how much money the venues make.
According to Joe Tyrell, Regional Vice President of Caesars, the PILOT program helped to save Atlantic City. He states that, without it, Hard Rock Atlantic City would not exist and Revel would not have reopened at Ocean.
2021 PILOT Bill Review
In the new version of the PILOT bill, the amount that Atlantic City Casinos will collectively have to pay will come down from $120 million to $110 million.
According to the Casino Association of New Jersey, Atlantic City's gambling revenue has declined by 7.5% from what it had been prior to the pandemic – so, the new PILOT payment is considered fair.
This means that some casinos will be paying less than they have been paying for the past four years while others will be paying more. The Associated Press has obtained estimates:
| | | |
| --- | --- | --- |
| Casino | 2020 Pilot Payment | Potential New Pilot Payment |
| Caesars | $17.5 million | $9.3 million |
| Borgata | $29 million | $22.8 million |
| Harrah's | $25.6 million | $17.8 million |
| Hard Rock | $7.7 million | $15.9 million |
| Tropicana | $8.3 million | $11 million |
| Bally's | $5.3 million | $7.7 million |
| Golden Nugget | $4.8 million | $6.2 million |
| Ocean | $7.5 million | $11 million |
| Resorts | $3.5 million | $8 million |
Online Exclusion
The bill does not include online gaming revenue in the PILOT program. So, these operators will still be required to pay 13% on their revenue.
It seems to make sense, as online casinos, poker and sportsbetting have helped gaming venues in Atlantic City throughout the pandemic. Since each online casino is operated in partnership with a land-based casino, revenue from these activities have meant that a small hit was taken – compared to states with no online gaming market.
Still, casino executives are not pleased with the decision to exclude online gaming revenue from the PILOT program. They argue that a large portion of internet gaming revenue is shared with technology providers and other partners.
The full Senate must still consider the bill, and the Assembly will also need to act on it. So, there is still a chance that the issue of including online gaming will be reviewed.