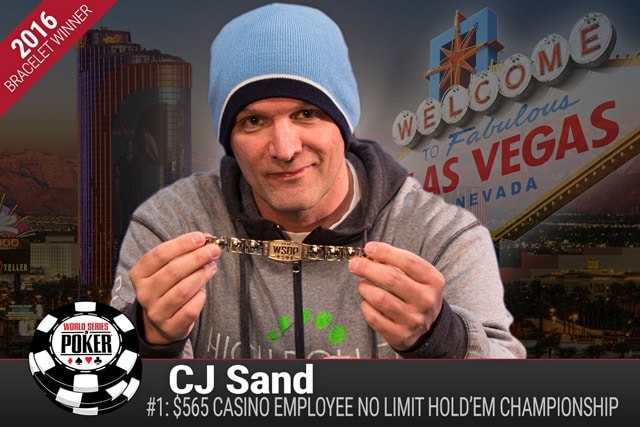 The World Series of Poker kicked off a couple of days ago and the very first WSOP 2016 bracelet was awarded yesterday. It went to Christopher Sand for his victory in the Casino Employees Event.
Event no. 1 attracts 731 entrants
The Casino Employees event attracted a field of 731 players which was more than expected by tournament organizers. With this big of a turnout, the first place prize swelled to a very respectable $75,157. Considering the buy-in of just $565, players certainly had a lot to fight for.
The Casino Employees event has been the first event of the Series since 2000. Originally, it was dubbed Dealers Poker World Championship, as only dealers were allowed to take part. The next year, WSOP changed this rule, inviting all casino workers from all over the world to participate in this exclusive tournament.
The first WSOP 2016 bracelet gets the ball rolling
Although the first place money of $75,000 may seem small for WSOP standards, Sand will probably have no complaints about it. For the Chicago native currently working as a cahiser at Caesar's Palace this is the biggest cash of his career. In fact, prior to this, Sand's best result by far was 4th place finish in the Rio's Deep Stack even, good for $12,000.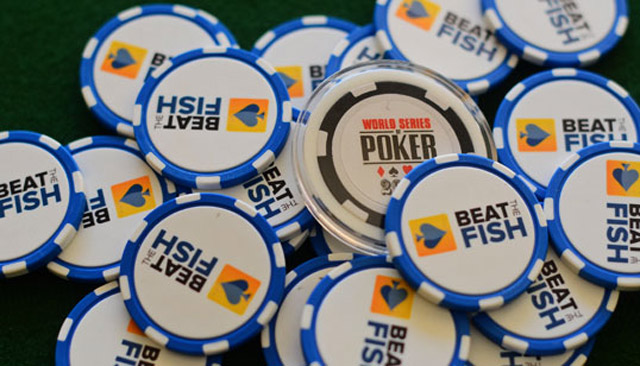 In his winner's interview, Sand told for the WSOP blog that it was his mother who taught him to play poker when he was only thirteen. He first started out playing Seven Cards Stud and then, like so many others, switched to No Limit Hold'em around 2003.
Despite entering the final table as the chip leader, Sand had his ups and downs and at one point he was even near the elimination. However, he managed to claw his way back and eventually squared off against Kerryjane Craigie, a poker manager from the UK, in the heads-up battle. When it was all said and done, Craigie had to be happy with the runner-up finish, good for $46,420.
This bracelet is for my mom who is watching over me in heaven.  There was a little magic with me tonight and I know where it came from.  Poker is one of the best memories I have over her… Christopher Sand for WSOP blog
WSOP 2016 continues in style
The first WSOP 2016 bracelet was awarded, but this is just the beginning. The question in everybody's mind right now is if this year's Colossus event will be able to draw in enough players to break the 2015 record. With last year having more than 22,000 entries it is certainly not a simple challenge, but everybody involved, from players and organizers to poker fans, would love to see it happen.
We will keep you updated on everything important going on in Las Vegas these days.