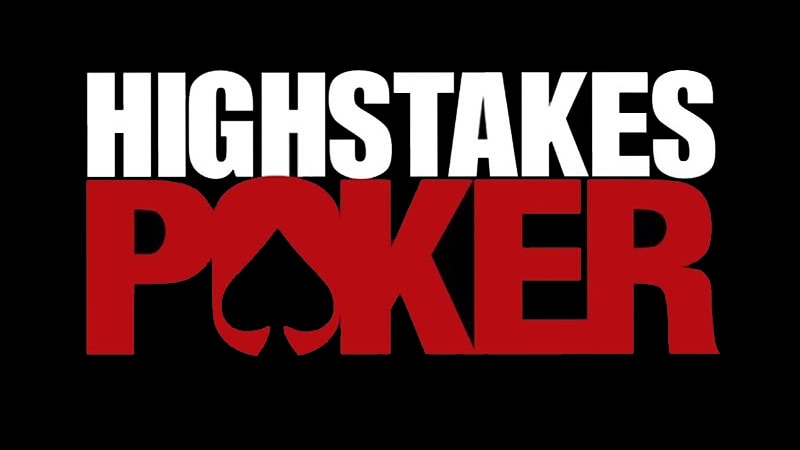 The second PokerGO series (and ninth series overall) of High Stakes Poker will begin tonight at 8pm ET. Filmed at the ARIA in Las Vegas, the series will feature some of top players in the world, as they battle it out over some huge pots – one of which nears $900,000!
High Stakes Poker Format
High Stakes Poker will feature players taking part in NLHE games, with stakes ranging from $200/$400 to $500/$1000. The minimum buy-in per play is $100,000, and players will be given the option to re-buy.
In addition to playing with chips, players will also sometimes use $50,000 bricks of cash. This is a call-back to the first series of High Stakes Poker.
"In addition to the star-studded lineups, fans will be pleased to see a revamped set that aims to capture the traditional authenticity of this legendary show and the return of $50,000 bricks of cash on the table" – Mori Eskandani, President of PokerGO.
Who Will Be Appearing in High Stakes Poker Season 9?
It's going to be a who's who of the poker world take part in this season of High Stakes Poker. Some of the biggest names in the game – and biggest winners – will be taking part.
The first batch of players we'll see competing from episode one features Tom Dwan, Bryn Kenney, Nick Petrangelo, Michael Schwimer, Brandon Steven, Rick Salomon, and Jean-Robert Bellande. By episode two, Schwimer exits and Rick Solomon takes his place.
By the time we get to episode six, we're on to a new batch of players with Tom Dwan, Jean-Robert Bellande, Sean Perry, Damien LeForbes, John Andress, Michael Schwimer and Rick Salomon. Starting episode nine is a new group with Tom Dwan leads a group including Phil Ivey, Brandon Adams, James Bord, Chamath Palihapitiya, Jake Daniels, Lazaro Hernandez, and Phil Hellmuth – and Doug Polk joins in episode 12.
The History of High Stakes Poker
High Stakes Poker originally started airing in January 2006, with its first seven seasons airing on the Game Show Network. Despite having high ratings, High Stakes Poker was cancelled as GSN announced it would be scaling back on poker content due to the American crackdown on online gambling.
The show had a wide appeal, as it differed to other televised poker events. Unlike televised tournaments, High Stakes Poker showed players gambling with this own money – a feature that really heightened the excitement.
There have been some historic moments over the course of the series, including Guy Laliberté and David Benyamine playing in a $1.2 million pot in Season 4 – the biggest pot ever played in High Stakes Poker. We also saw Tom Dwan's iconic bluff against Phil Ivey, winning 8s9s against Ad6d – on a 10dQsKd3s6c board. After Dwan bet $268,000 on the river, Ivey folded what would have been an Ace-high win.
We're looking forward to watching even more juicy poker action in the upcoming season of High Stakes Poker. There are sure to be big bluffs and plentiful pots, and we can't wait to see how it all turns out.