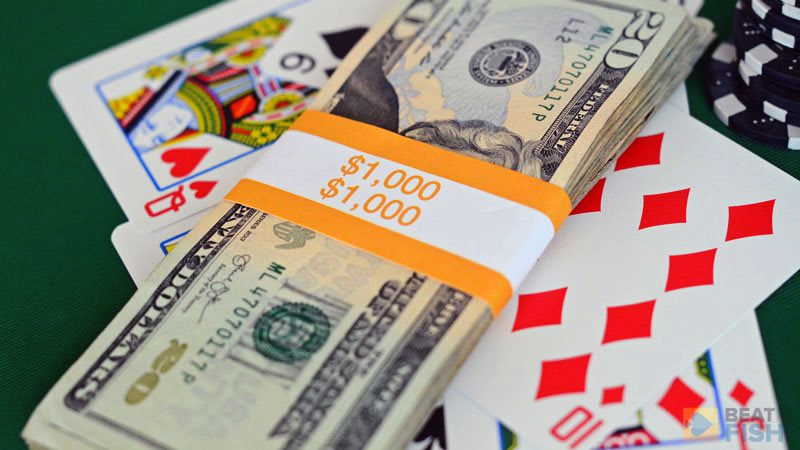 The world of poker television programming has brought us some high stakes action – but, nothing quite like what Hustler Casino live has planned. This spring, the popular live stream will begin broadcasting cash games with a million-dollar minimum as part of a new program called The Million Dollar Game.
About The Million Dollar Game from Hustler Casino Live
Little is known about the stream so far, but Hustler Casino Live has announced that it will begin airing sometimes in May 2023. The minimum buy-in is $1 million and blinds will start at $500/$1000.
If you look closely at the poster for the show, you'll see the name "High Stakes Poker Productions". What you should be aware of is that, while it is indeed a very high-stakes poker broadcast, it is not actually associated with the well-known show High Stakes Poker that originally aired on the Game Show Network.
Being a live stream, The Million Dollar Game won't have the same high production value as pre-taped shows like High Stakes Poker and Poker After Dark, but the fact that you can tune in to watch the biggest streamed cash games live make for an incredibly entertaining experience.
Players In The Million Dollar Game
Right now, it's too early to know who will be taking part in Hustler Casino Live's Million Dollar Game; however, we're confident that it will draw in some huge names in the poker world. The brand's current live stream is invite-only, and we've seen pros like Daniel Jungleman Cates, Mike Matusow and Patrik Antonius, as well as streamer Ninja and rapper Hoodie Allen, make appearances. So, we're likely to
Where Can I Watch "The Million Dollar Game"?
PokerGO has somewhat of a monopoly on the poker television programming market, but Hustler Casino won't be broadcasting The Million Dollar Game there. The stream will air on the Hustler Casino Live channel on YouTube. Outside of PokerGO, this is one of the best places to tune in to exciting high stakes poker action.
The exact time of day that the stream will air has not yet been announced, and we're still waiting for more details about it. As we learn more about this exciting new poker show, we'll be sure to keep you updated.