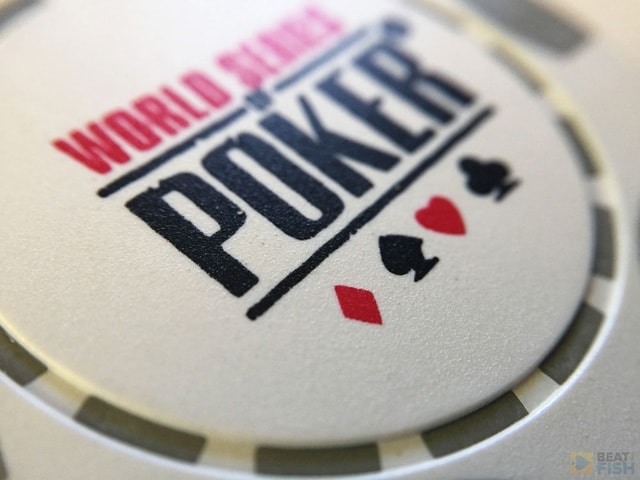 Late last night, everyone with chips still in front of them have officially made the money in the WSOP 2017 Main Event. It took full three days of play for everyone involved, not counting individual starting days, but all who made it locked the profit of at least $5,000.
This year's Main Event is the third largest in the WSOP history, attracting 7,221 players. From that huge number, only 1,084 would walk away with something to show for their efforts, and those who made it certainly have a reason to be proud.
Honorable mentions
Every year, many big name players are bound to fall along the way. It was no different this year, as many big shot pros fell before reaching the 2017 Main Event bubble. Of course, making the money isn't as important for many of these hardcore pros, but it still feels good to leave the tournament with more money than you had coming in.
As it is bound to happen, Day 3 saw a few former Main Event winners hit the rail. In this group were Greg 'Fossilman' Raymer, Joe Hachem, Johnny Chan, and Tom McEvoy.
Apart from them, other notables who were sent packing before the 2017 Main Event bubble popped were Mike 'The Mouth' Matusow, Sam Grafton, Jason Mercier, Fatima Moreira de Melo, Matt Salsberg, Doug Polk, and many others.
4b jammed QQ and lost a flip to AKs. Still had an awesome series and as always look forward to playing again next year.

— gN Doug Polk (@DougPolkPoker) July 14, 2017
Bust JJ vs AK and A8o last hand before break. If you see me drunk and shirtless on the strip at 2am please help me get home.

— Sam Grafton (@SquidPoker) July 13, 2017
Nothing worse then bluffing off you're whole stack in main event 80bb when i never bluff hardly ever #mmblowup #wantothowup

— Mike Matusow (@themouthmatusow) July 13, 2017
Busted the main. Can not breathe

Little one for one drop day 2 tomorrow #LastChance

— Jason Mercier (@JasonMercier) July 14, 2017
Down to final 1,000
The Main Event continues today, and those 1,084  who made it past the 2017 Main Event bubble are back to continue putting up the fight and chasing after that elusive bracelet and $8.1 million first place.
We have quite a few notables still in the mix. Those with decent stacks include Ben Lamb, Sofia Lovgren, Dominik Nitsche, Max Silver, Liv Boeree, and a few other. Chris Ferguson isn't in the crowd, which means his shot at the Player of the Year title is officially bust.
Through to day 4 of the #wsopmainevent with 384k weeee

— Liv Boeree (@Liv_Boeree) July 14, 2017
Leading the pack
Although we are just barely past the 2017 Main Event bubble, those with big chip stacks certainly start to feel good about their chances. The man who finished Day 3 as the chip leader is Patrick Lavecchia, the man with a single $3,000 WSOP cash in his career.
Lavecchia started Day 4 with 1.5 million in chips, barely ahead of Pawel Brzeski. Hailing from Poland, Brzeski has $330k in live cashes according to his Hendon Mob profile.
Coming in third is another notable whom we saved for the last. Antoine Saout finished Day 3 barely 30k behind Lavecchia, and he is by far the most experienced player of the three. The Frenchman has $5.5 million in live tournament earnings, but still no WSOP bracelets to his name.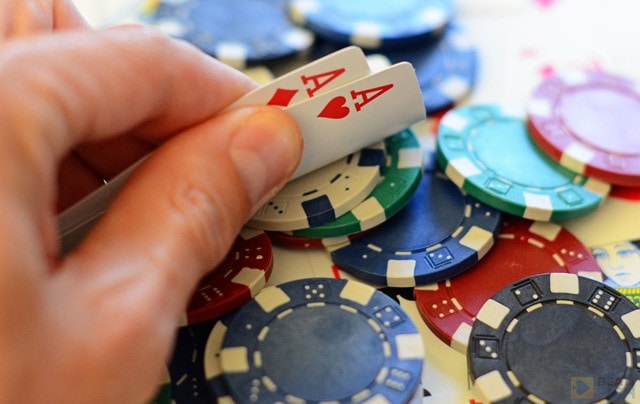 It is still way too early to predict anything, of course, as fortunes turn easily in Texas Hold'em tournament, but I'm sure that, given choice, we'd all prefer to be in the group of players with 1MM+ in chips.
Although just playing in the Main Event and bursting the bubble would be quite an experience.