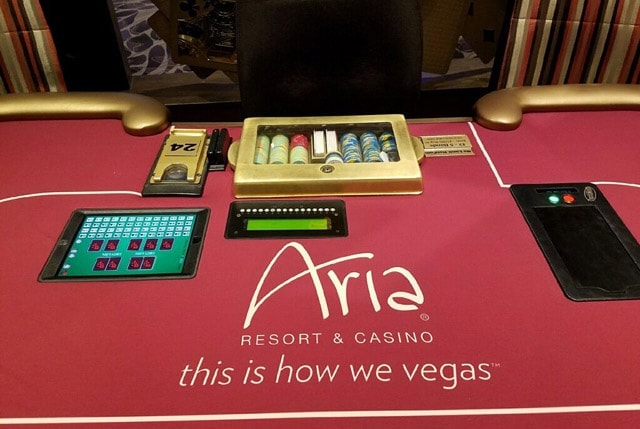 Every few months there seem to be a new idea to make poker better. While some argue that poker is fine and doesn't need fixing, others believe that certain tweaks to the game could increase its popularity.
The latest attempt in this direction is Protection Poker, introduced to the Aria poker room in Las Vegas.
Protection Poker against bad beats
Bad beats are one of the things that poker players complain the most about. Having your pocket Aces cracked by a random hand always hurts, regardless of how experienced you are. It just feels like a grave injustice even though we've all cracked our fair share of big pocket pairs.
But, when we do it, it's because our opponent played it badly, right?
The latest invention introduced to the Aria poker room is nothing revolutionary, but it should lessen the pain of bad beats. Protection Poker tables feature unique rules, whereby if you are on a receiving end of a nasty bad beat you will still receive a portion of the pot.
Protection Poker rules
The special rules will kick in when at least one player is all in with more cards to come. So, players need to get their chips in the middle before the flop, on the flop, or on the turn. For the special rules to apply, the following conditions must be met:
Betting action must come to a stop
One player must have a statistical advantage of at least 65%
If an all-in player has an advantage of 65%+ he will be guaranteed at least 20% of the pot.
So, for example, if you get it all in preflop, with pocket Aces against pocket Queens, if there is $200 in the middle, you are guaranteed to get at least $40. If your opponent doesn't suck out on you then you win the entire pot.
Exact equities are calculated using a physical odds calculator at the tables.
Is Protection Poker a good idea?
On the surface, Protection Poker certainly feels like a great concept. After all, good players don't get it in bad nearly as often as "fun" players so this could have a significant impact on short-term variance. However, as some pros pointed out, there are quite a few downsides to this idea.
First and foremost, in the long run good players will always prevail over the fish. It is really a simple math and anyone who understands how poker works is well aware of this fact.
Shortening the shelf life of recs
What Protection Poker really does is shorten the shelf life (if you will) of recreational players. Within this concept, when they do get lucky, they win even less.
Live cash game @ARIAPoker with @MikeSexton_WPT playing #ProtectionPoker pic.twitter.com/Rl2NDRyDc1

— Protection Poker (@ProtectionPoker) October 20, 2016
Your initial reaction to this might be "who cares," but I think that we all care. If recreational players get too frustrated and lose their money too quickly, they are less likely to keep playing. That's not something a serious poker player wants to see.
Here's the thing:
The appeal of poker is greatly based on the fact anyone can win.
You can sit across from Phil Ivey and, with some luck, take him to the cleaner's, at least during a single session.  Protection Poker effectively reduces that chance as lucky suck outs now count for less.
Is it fairer? Absolutely! As Hellmuth likes to say, if it wasn't for luck, I'd win every one. Even if that statement were true there is one crucial detail often overlooked here.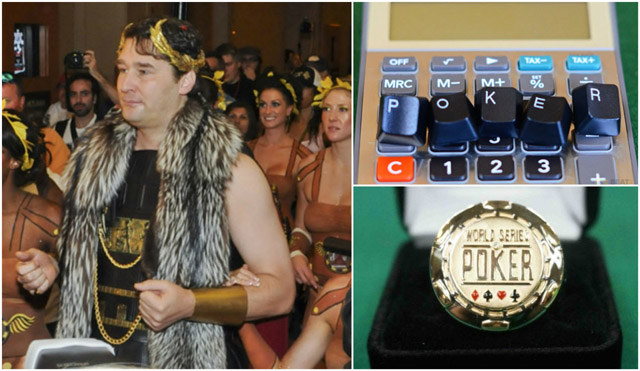 If there weren't for luck there would be no one to beat and nothing to win.
Professionals sharing thoughts on Protection Poker
As it is customary in today's modern poker environment the Protection Poker debate quickly found its way to Twitter, poker players' favorite discussion ground. The biggest argument erupted between Mike Sexton, who enthusiastically shared the new concept with the world, and David Williams.
Williams was very critical of Sexton's support for Protection Poker, stating among other things:
I can't believe you would support this. The most important players to the poker "economy" are the amateur or less experienced players and this system does anything but protect them.
Williams also argued that the presence of an odds calculator is definitely not good for the game, as it emphasizes the fact that an amateur player got his chips in the middle really bad. This is not what a recreational wants to see or hear about. He simply wants to get lucky and get on with his day.
A few others commenting on Twitter echoed Williams' sentiment.
@dwpoker @MikeSexton_WPT Even as an amateur, I don't want our games turned into "carnie" games. #wheresthebonuscoinslot

— JD Grover (@jdgrover) October 17, 2016
Of course, this is not to say that everyone hates the idea. There are also those who love the fact that they will be able to play in a game where bad beats are not as bad. Getting it in good and losing does suck a little bit, no doubt about that, but as one of those commenting aptly put it: that's poker.
Do we need more skill vs. luck?
One of the reasons poker has lost some of its popularity is that amateur players simply can't (and don't really care to) keep up with the game evolution. This is particularly evident online where games have reached a point where a recreational player basically stands a zero chance to win.
#ProtectionPoker in action @ARIAPoker pic.twitter.com/0Xpg2mCeGJ

— Protection Poker (@ProtectionPoker) October 18, 2016
Poker is a skill game. It always has been and it always will be.
However, if skill is overly emphasized, it could cause amateurs to stop playing altogether. Perhaps if poker was played more for prestige and less for money (like chess, for example), that would make some sense. But, if players want to keep making money from the game, luck must remain present.
And significantly so.
Protection Poker has some sort of romantic note to it for lack of better expression. It aims to remove or lessen bad beats. But bad beats are at a very heart of the game; without bad beats we probably wouldn't have Chris Moneymaker, the poker boom, and the game of poker as we know and love today.