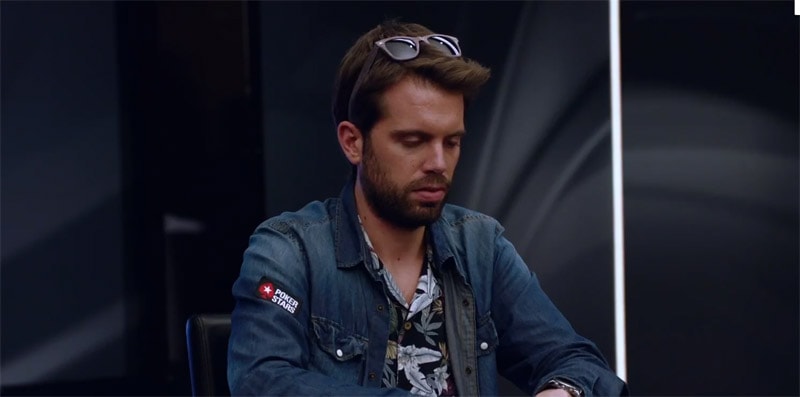 Long gone are the days of poker boom when everybody and their dog were looking to poker as a way to "make it in life." Over the years, games have gotten tougher, the initial glamour of the poker boom subsided, and the number of people looking to turn a poker pro has been significantly reduced.
But the game some of us love so much always finds a new way to surprise us – and big time. This time around it has happened through one Ramon Colillas, the man who qualified for the biggest-ever $25k event, the PokerStars Poker Players Championship, for free and ended up winning the whole thing, bagging $5,1000,000!
Against all odds
The PSPC event ended up drawing in more than 1,000 players – 1,039 to be exact, generating one of the biggest prize pools in poker history, save for WSOP Main Events and $1,000,000 Big One for One Drop tournaments. Of course, PokerStars helped get things off the ground, giving away 320 Platinum Passes, worth $8,000,000.
This is how it feels to win $5.1M. ⬇️ #PSPC pic.twitter.com/LaQrCvhDeP

— PokerStars LIVE (@PokerStarsLIVE) January 11, 2019
The eventual winner, Colillas was one of the lucky few hundred who got to travel The Bahamas and sit in the $25,000 tournament for free. Just one of a thousand, he was probably happy just to be there for an experience of the lifetime and even just making the money was a big thing.
But poker gods had different plans for Colillas.
No stranger to poker
Coming into the tournament, Colillas wasn't an amateur looking to get lucky. The Spaniard has seen his fair share of action at the tables but before the win from a few days ago, his live winnings stood at just $10,000.
On top of this, the field was ripe with hardcore professionals attracted by the prospect of the big prize and the fact that the field would be full of amateurs not used to playing under the pressure of major events. So, to make it to the final table, the Spaniard needed all the skill and all the luck he could possibly gather.
The day to remember
When the final day of play came about, Colillas was coming into the final table with a decent stack and a good shot at the title. Although there were a few players with more chips, the difference wasn't huge so it was really anyone's tournament to win.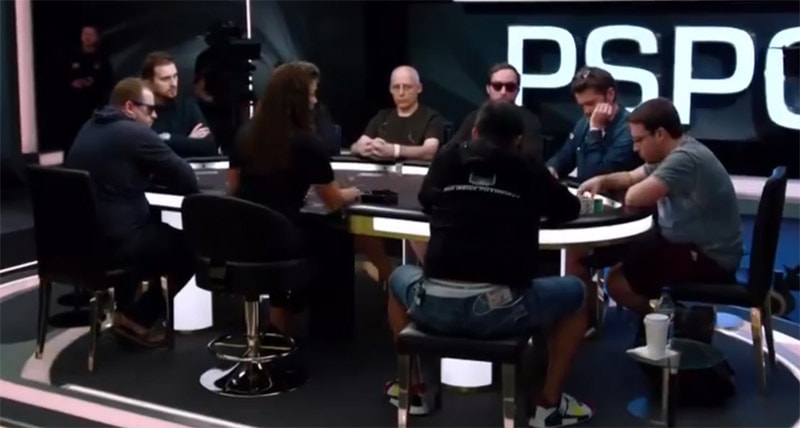 Apart from the Spaniard, there was another Platinum Pass winner seated at the final table. It was Marc Rivera from the Philippines, who ended up busting in third, collecting a tidy profit of more than $2.1 million.
Heads up – an European affair
After standard ups and downs of a poker tournament, catching some lucky breaks and making some solid plays, Colillas eventually found himself in heads up against a Frenchman Julien Martini.
To start with, Martini had a more than 2 to 1 chip lead over the Spaniard but Colillas wasn't overly concerned about the fact. The man who makes his living playing $100 Spin & Go's is more than used to playing short-stack heads up so all he needed was a bit of luck.
Al final, no pasó nada raro ??

Campeón del PSPC del 25k de Bahamas ?? 2019.
????

Quiero agradecer a todos el apoyo recibido a lo largo de éstos días y… ¿como no iba a caer un 5 en el river si todos lo estábamos pidiendo? ?.

Muchas gracias! pic.twitter.com/47BJW1N0HW

— RamonColi (@Mr__Boxes) January 11, 2019
With some back and forth, the defining hand of the heads-up play came about when Martini flopped a 9-high flush against the top pair of Colillas. The Spaniard ended up backing into a full house by the river, at which point all chips got into the middle, giving him the lead he needed to wrap things up a few hands later.
What future holds for Ramon Colillas?
When it was all said and done, Colillas took home the title and the prize of $5.1 million. Martini didn't do too bad for himself, either, banking just shy of $3,000,000 for his runner-up finish. But all eyes were, naturally, set on the winner.
When the dust settled, poker media caught up with Ramon to ask him about what this win meant for him. Despite the huge boost to his bankroll, it seems Colillas intends to play it safe and stick mostly to €5,000 live tournaments, which is a big jump as it is, given he had only played up to €2,000 before the win.
So, Ramon Colillas turned his free tournament entry into a huge seven-figure score, a story that beats even that of Chris Moneymaker. But can his win serve as an inspiration to trigger a new poker boom? We won't be holding our breaths as times have changed since 2003, but it would be nice to see poker booming once again!