A Definitive Ranking of 20+ Poker Movies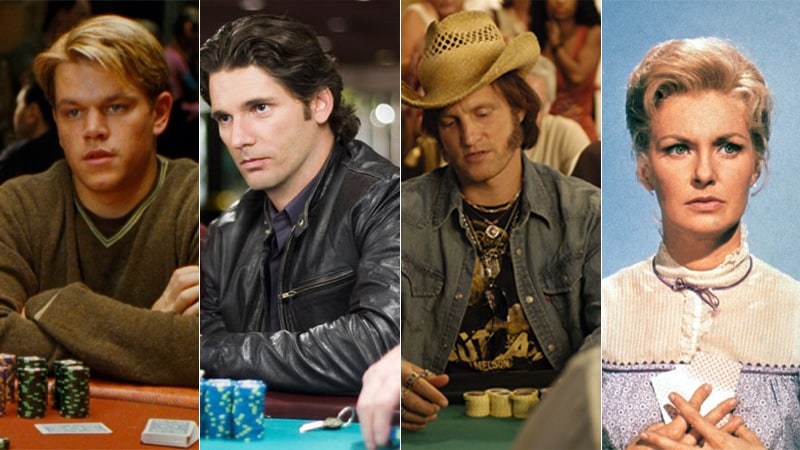 It's movie night, and you and your poker buddies want to put on a film about your favorite game – but you've already seen Rounders a million times. What's next? Look no further than our ranking of every, single poker movie ever filmed to help you decide which one should go next on your watch list.
When you look up a list of poker movies, most will only features the most popular films like Molly's Game,  Rounders and Maverick – but, there are many, many more that focus on the game. We're here to look at absolutely all of them – and, being a very prolific movie-watcher – I'm here to provide you with an overall ranking across the lot.
Note: This list only contains movies that are focused on poker. No general casino films or heist movies – this is a list for those of you who want to watch pure poker movies.
So, you won't find Lock Stock and Two Smoking Barrels, any James Bond movies (Casino Royale, I'm looking at you) or Ocean's 11 on here. We tend to see lots of movies based on general card games, such as the film 21, on lists about poker movies as well – but that won't be the case in our ranking.
There are criteria for a film to make it on the list:
A poker player is a main character or plays an important role
The film centers on the poker industry
A poker game or tournament drives the plot of the film
So, let's get to it:
1. Rounders, 1998
Of course, Rounders is our top pick in our list of the best poker movies. It hasn't got amazing reviews from movie review sites but it is one of the best films about the game of poker.
For those of you unfamiliar with Rounders, it's a film starring Matt Damon, who plays Mike McDermott, a poker player that dreams of competing in the World Series. He and his friend, Lester "Worm" Murphy, played by Edward Norton, who travel the country together to pay off Worm's debt.
The film features great performances from actors who are now household names – including a fantastic performance by John Malkovich – as well as realistic characters and a well-written story. So, even on its own, without the poker element, Rounders stands out as a must-watch movie.
Many films that are "about" poker feature one three-minute scene at the end of the movie where the protagonist takes part in a life or death game. However, in Rounders, the whole film centers around the world of poker and those who live within in. What's great about this film is that it manages to fit in several poker-playing scenes that all feel fresh and exciting. So, it really does have everything you could want in a poker movie.
Rotten Tomatoes Rating: 64%
IMDB Rating: 7.3/10
2. Molly's Game, 2017
Jessica Chastain, Idris Elba, Michael Cera, Kevin Costner and Jeremy Strong star in the 2017 hit film Molly's Game, which explores the true story of Molly Bloom's underground poker games. Written by Aaron Sorkin, the film is compelling with amazing performances – which is no surprise, considering how star-studded the cast is.
It's really worth a watch, if you haven't seen it already. The real-life story really provides that truth is stranger than fiction, and it is highly recommended viewing.
Rotten Tomatoes Rating: 82%
IMDB Rating: 7.1/10
3. The Cincinnati Kid, 1965
Directed by Norman Jewison, The Cincinnati Kid is about a poker player named Eric "The Kid" Stoner. During The Great Depression, he sets out to earn himself the title as the best poker player out there – and, to do so, he challenges Lancey "The Man" Howard.
This is one of the first films about poker to gain mainstream success, and has stood the test of time. Over 60 years later, I still rate it as one of the best poker movies. Its climax, which takes place at the face-off of The Kid and The Man, is enthralling, and you can still it still influences directors today.
Rotten Tomatoes Rating: 86%
IMDB Rating: 7.2/10
4. The Grand, 2008
I like to think of myself as a comedy aficionado, so I was thrilled to watch an improvised movie starring comedy greats like Cheryl Hines, Woody Harrelson, Chris Parnell and David Cross. Taking place at a poker tournament, each actor was given a character and left to improvise every scene. The ending wasn't written, and the winner of the tournament would be determined by the actual game that the actors were playing.
The film doesn't have great ratings, as the scenes tend to drag along – but, I really enjoyed it. This film is definitely worth watching for the experimental film-making involved.
Rotten Tomatoes Rating: 40%
IMDB Rating: 2/10
5. California Split, 1974
Considered by Vulture.com as the "greatest film about gambling ever made" California Split is a must-watch film for poker fans. Steven Spielberg was even involved in the writing of it!
California Split is about a pair of gamblers who develop of a friendship after they are robbed. It's one of those slice-of-life movies that you just have to watch and enjoy. There are some great poker scenes in it, as well – so, definitely recommended viewing from me.
Rotten Tomatoes Rating: 86%
IMDB Rating: 7.4/10
6. Mississippi Grind, 2015
Ryan Reynolds and Ben Mendelsohn star in this comedy-drama about a man named Gerry who is down on his luck, and teams up with a younger gambler named Curtis. The two gamblers travel to a high-stakes poker game in New Orleans so they can attempt to get back their feet, and lots of hijinks occur throughout their mission.
It's your classic road trip movie with a focus on poker – plus, it's got plenty of star power, including Sienna Miller and Alfre Woodward along with the two leads.
Rotten Tomatoes Rating: 94%
IMDB Rating: 4/10
7. Maverick, 1994
Maverick is a comedy-drama starring Mel Gibson, James Garner and Jodie Foster, about a man named Bret Maverick who wants to enter a poker game with a $25,000 buy-in. He has $3,000 left to raise, and he heads out on an adventure to travel across the South in order to collect debts and swindle high-rollers out their money.
It's an entertaining film and, although it doesn't have an incredibly deep storyline, it's a fun watch that poker fans will appreciate. So, if you're looking for a light-hearted poker movie, then this is the one to watch.
Rotten Tomatoes Rating: 67%
IMDB Rating: 7/10
8. A Big Hand for a Little Lady, 1966
This is a classic Western, starring Joanne Woodward and Henry Fonda, about an annual poker high-stakes poker game in Laredo, Texas. The five richest men in the area take part and, when one must drop out, a man travelling cross-country to buy a farm happens to stumble upon the game takes his place. Losing his family's savings that were going to be used to buy the farm, the man collapses, and his wife must step in to win the money back.
I enjoy this movie because it's a pretty unique twist on your average poker film. The idea of someone stepping in who has no idea about the game really gives it an interesting edge.
Rotten Tomatoes Rating: 85%
IMDB Rating: 7.3/10
9. Follow the Bitch, 1996
This poker movie is a hard one to find, but if get a chance to watch it, you definitely should. Follow the Bitch, is about a group of male friends whose weekly poker games are thrown into chaos when their first ever female participant joins.
For a low budget film with no recognizable actors, Follow The Bitch is a great watch. It is very well-written and quite funny, so add it to your watch list.
10. Poker Night, 2014
This is a crime thriller that does a fantastic job of weaving the game of poker into the plot. It is about a group of veteran police officers and detectives who take part in a poker game with a new recruit named Stan. Over the course of the game, they tell stories about recent investigations and – when Stan finds himself kidnapped, he must use those stories to save his life.
I really liked the unique twist on a poker game setting. Poker Night makes for great watching, even if you're not a poker player!
Rotten Tomatoes Rating: 50%
IMDB Rating: 6.2/10
11. Finder's Fee, 2001
Matthew Lillard, Ryan Reynolds and James Earl Jones star in Finder's Fee – a movie about chance that takes place over the course of one night. The movie revolves around a poker home game, played as a freezeout tournament, where every player puts a lottery ticket into the pot – one of which is a winning ticket worth $6 million.
This is just a really interesting film that is well-acted by a great cast. It's not the most thrilling poker movie, but it certainly is worth watching.
Rotten Tomatoes Rating: 60%
IMDB Rating: 6.2/10
12. Ace, 1981
Certainly one of the more obscure poker movies on my list, Ace is an Italian film from 1981. It's about a poker player named Asso (a cute, clever name, as it's Italian for "Ace") who gives up playing poker for the women he loves.
Quite a lot happens but I'll give you some of the key points: he's murdered, comes back as a ghost that only his former girlfriend can see and gets an invitation from God himself to play a game of poker. It's a wild ride, and good fun – it's definitely worth a watch for all people (not just poker fans), if you can find it.
Rotten Tomatoes Rating: 85%
IMDB Rating: 4/10
13. The Music of Chance, 1993
Based on a novel by Paul Auster, The Music of Chance is one of the lesser-known poker movies that I've really taken a shining to. It is about a man named Jim Nashe, who has recently come into a lot of money and, after a divorce, has found himself travelling the country. He meets a hitchhiker named Jack Pozzi, a professional gambler who was robbed of the $10,000 buy-in he was going to use to compete against a couple of millionaires – known to be quite easy-to-defeat opponents.
I won't go into too much detail, in case you watch it; no spoilers here! It's quite an odd movie with an intriguing plot and great performances by James Spader and Mandy Patinkin. It's certainly worth seeing, especially if you're into your more unusual films.
Rotten Tomatoes Rating: 85%
IMDB Rating: 3/10
14. Freeze Out, 2005
A comedy poker movie directed by MJ Loheed, Freeze Out is about a man named John who gets revenge on his home game buddies for their constant ridicule. Their poker games usually provide a no-pressure environment, with a max bet of 25c, but John trains in secret to take his friends for all they're worth and force them to take him seriously.
I really, really liked this film, but it's not exactly an easy film to find. If you can ever catch it, I'd recommend giving it a watch.
And, an extra fun fact – the film was financed by Loheed's poker winnings.
15. Five Card Stud, 1968
This is one of the few poker movies on the list that is more of a crime film than a poker film. However, I'm including it because the whole plot revolves around members of a local poker game – many of which are brutally murdered. Without giving too much away, one man from the game, Van Morgan sets out to find the killer. There are some great twists and turns in this film, with Dean Martin and Robert Mitchum with stellar performances in their lead roles.
Rotten Tomatoes Rating: 51%
IMDB Rating: 4/10
16. Lucky You, 2007
As the only poker romance film on this list, I've given Lucky You a fairly high rating. Starring Eric Bana as a professional poker player with aspirations of winning the World Series of Poker and Drew Barrymore as a lounge singer, it's an okay film with a predictable plot.
However, take this story line and set it against the backdrop of Las Vegas leading up to the WSOP – and add in some pretty big name actors (including Debra Messing, Robert Downey Jr and Jean Smart) – and Lucky You makes for good watching if you're a poker fan in a sentimental mood and want to watch two people fall in love in Vegas.
Rotten Tomatoes Rating: 28%
IMDB Rating: 5.9/10
17. Western Religion, 2015
Sadly, this is one of those poker movies where the plot makes the film sound incredible – but the actual execution is very poor. Western Religion takes place in 1870s Arizona where gunslingers from the around the world come to compete in a life-or-death poker match. Sounds amazing, right? Sadly, it just doesn't succeed as an engaging or exciting movie.
I would watch this film if I was in the mood for a Western but not really expecting much. However, I would have to have exhausted a lot of my watch list beforehand.
Rotten Tomatoes Rating: 25%
IMDB Rating: 3.8/10
18. The Poker Club, 2008
I love a good thriller, so I was pretty excited to watch one that centered around the game of poker. There's so much potential for greatness but the film sadly falls short.
The Poker Club is about a poker game that is interrupted by a burglary. Kicking off the action at the home game, I'd say poker does play an important role in the film – but, it's not a great movie in its own right. The performances are lackluster and the plot is predictable. So, I'd add it pretty far down on my watch list if I were you.
Rotten Tomatoes Rating: 9%
IMDB Rating: 5/10
19. All-In, 2006
A medical student, Alicia "Ace" Sanderson, played by Dominque Swain, teams up with her fellow students to earn money to put them through school by attempting to win the World Series of Poker.
It's near the bottom of this list because it was just very cheesy and not very well-acted even with Michael Madsen and Louis Gossett Jr in the cast. This is one of those films I would suggest if you wanted to watch a "so bad it's good" poker movie with a friend, so you can crack jokes aloud.
20. Deal, 2008
Starring Burt Reynolds (who won a Razzie for his performance), Deal is about an older gambler who takes a younger player under his wing to train her for the biggest poker tournament in the world. I wanted to like this film a lot more than I did, because it's really one of the few films out there where playing poker is the central point of the movie.
It even features cameos from professional players like Jennifer Tilly, Phil Laak and Chris Moneymaker – but, it's just not a very good film, sadly. The acting, the dialogue and the story are all just pretty cringey.
Rotten Tomatoes Rating: 3%
IMDB Rating: 3/10
21. Runner Runner, 2013
Runner Runner is a movie that I was super excited about watching when I first heard about it. I'd never seen a film about online poker before, and I liked the idea of it being a crime thriller. Even with Ben Affleck in a starring role and a producer credit from Leonardo DiCaprio, this film is just very disappointing. I wouldn't even say it's "so bad it's good". Sadly, it's just bad.
Rotten Tomatoes Rating: 7%
IMDB Rating: 5.6/10
What are your favorite poker movies? Are there any that didn't make our list? Leave us a comment and let us know.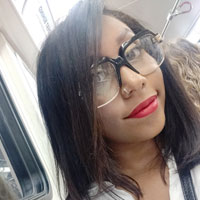 Bethany graduated from York University with a degree in Professional and Creative Writing in 2009, and quickly jumped into life as a blogger. With a passion for all things gaming, she has worked as a writer in the casino market for almost 10 years. Bethany joined the Beat The Fish team in 2018, contributing comprehensive reviews, cryptocurrency features, and gaming news.