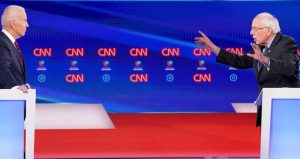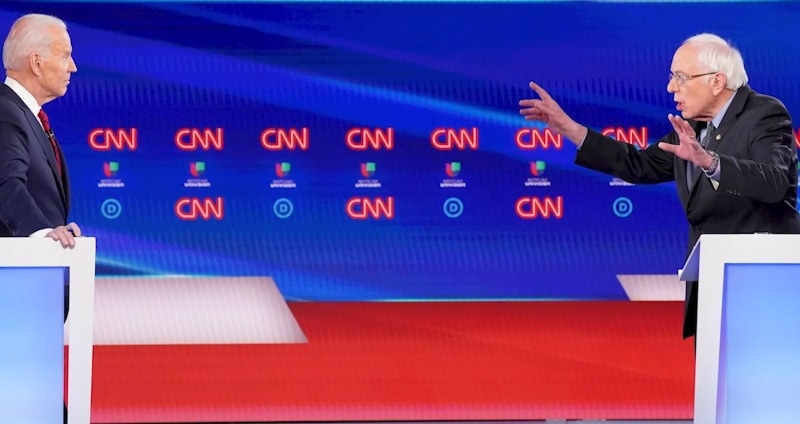 Sportsbook giant provider FanDuel is at the center of a questionable move by the company. FanDuel was the first sports betting provider to foray into the political arena via taking bets on who wins the 2020 Presidential election.
Odds Up And Gone In A Flash
It started with thunder as it launched on Tuesday and went out with a whimper two hours later. West Virginia Lottery officials told FanDuel, "This is not legal, and before you face sanctions, put the kibosh on it right now."
Two hours after it launched, it was pulled off the site. The puzzling issue from a FanDuel source is, "This week, West Virginia granted permission to FanDuel to offer players the opportunity to bet on the 2020 presidential election."
PlayWV that oversees sports betting in the state offered a statement regarding the debacle, stating, "It is my understanding that we were asked by the sportsbooks, to allow betting on the presidential election and it's under review. I think possibly someone jumped before being given final approval."
FanDuel issued their own statement shortly after, saying, "While the markets were approved, the West Virginia Lottery has asked FanDuel to refrain from offering the markets until they have time to fully work through the implications of this new offering."
A Lottery source said, "FanDuel jumped the gun and had eggs all over their faces. That was their way of shifting blame to someone else."
In an earlier press release, FanDuel said they were very happy to announce they would start accepting bets on the presidential election on April 7.
First Bets On A Major Political Election
The CEO of FanDuel, Mark Raffensperger, said earlier, "We're proud to have partnered with the West Virginia Lottery to bring these markets into a regulated sportsbook."
The big question on the minds of those involved in this issue is, Is sports betting on elections legal or not? Experts on the matter have been called into the argument, and legal scholar John Holden is weighing in on the topic.
Holden said that based on the research that he has been conducting on the legal issues, it would be very unlikely that any state can offer wagering on a presidential election. He left some wiggle room by saying that's what he is surmising from the information and research he conducted, but 100% positive, he could not offer that.
It had not been clarified as of Tuesday whether or not any type of betting on any elections is legal in any state. Experts weighing in on the matter say it's possible that FanDuel or other sportsbooks can make a legal argument by appealing to a court to review this issue.
Due to the sports shutdown, it has left little in the way of offerings by sportsbooks, and some are saying these sportsbooks are desperate and grasping at straws to try to make money.
West Virginia Prohibits Making Wagers On Elections
There is no final word on whether sportsbooks may have legal standing in other states regarding betting on political elections. Some legal scholars in West Virginia said it is prohibited according to West Virginia code.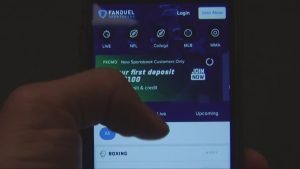 That code states, "It shall be unlawful to bet or wager money or other thing of value on any election held in this state. Any person violating the provisions of this section shall be guilty of a misdemeanor, and upon conviction thereof, he shall forfeit the value of the money or thing so bet or wagered and shall be fined not more than $50."
The code further explains that making bets on any election, national, regional, or a county election is prohibited by the laws of West Virginia. That's not to say that sportsbooks can't try to offer betting on elections by getting permission in less restrictive states, but that remains to be seen.
Nevada, once the main gateway for legal gambling, turned down a proposal for betting on elections in 2013. That said, many legal experts are very indicative of other states allowing it.
The legal experts agree that if Nevada, which generally has the most progressive and oldest gaming laws in the country, doesn't have it, more than likely, no other state will or can.