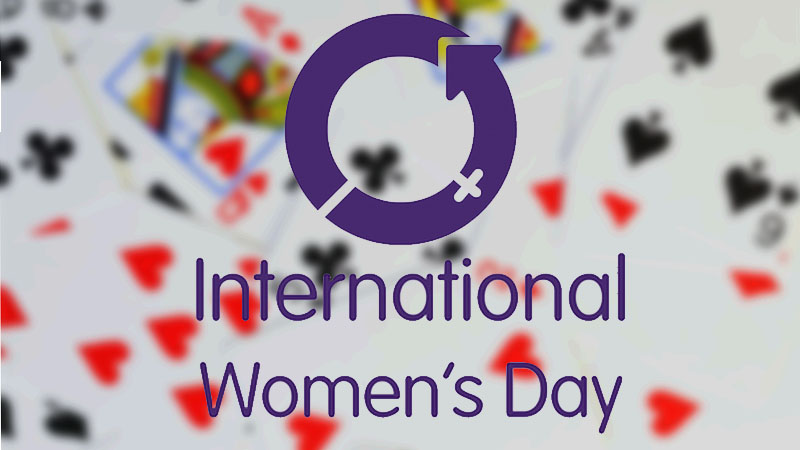 Today is International Women's Day and the World Poker Tour (WPT) is reflecting on its mission to drive participation among female players. While there's still a long way to go, the WPT has made great strides towards a more inclusive environment in the poker world.
Obstacles Faced by Women Poker Players
Even in 2022, the poker world is still not a very inclusive place. In a recent study by 888, many respondents stated that they feel discouraged from playing poker because of their gender. 45% stated that they had been intimidated by a member of the opposite sex at the table, and 47% agree that casinos are intimidating for women.
While this type of type of dynamic seems to be ingrained in the poker community, there are plenty of initiatives that aim to make poker a game that welcomes everyone. By getting more women involved in poker and providing them with encouragement while breaking down the barriers that prevent women from feeling comfortable in cardrooms, the industry can make this happen.
https://twitter.com/mjbloech/status/1458207386284482560/
Last year, we saw the Women's Poker Associate (WPA) launch the #RaiseItUp program, which certifies cardrooms that are committed to providing a safe space for women players. As part of the certification, casinos pledge to have a zero-tolerance policy for harassment and abuse and provide sensitivity training for staff.
WPT Seminars For Women
Starting in 2018 , WPT started hosting poker seminars for women players. Atlantic City's Borgata and Los Angeles' Bicycle Casino were among the venues that invited women to poker workshops before tournaments to offer some help with strategy.
They were very popular with participants, as the seminars provided them with the encouragement and confidence they needed to thrive in a male-dominated game. So, the brand decided to expand its reach to women online.
This is when Kate Stone was recruited to Team LearnWPT. While Vanessa Selbst was already part of the initiative, Stone was featured more heavily at the "front and center" of the coaching team and it had a very positive effect on participation among women at WPT.
"Since Katie Stone's addition to Team LearnWPT last year, we've absolutely seen increased interaction from women in our online training membership community, social media platforms, and while on tour at WPT event" – says Adrian Naggy, CEO of LearnWPT.
Future Plans for the Women's Poker Summit
The WPT's first-ever Women's Poker Summit really spearheaded the brand's new commitment to making the poker community a more inclusive place. Led by Angelica Hael, the event attracted 50 attendees who shared ideas on how to bring more women into the game. They came up with a number of ideas such as
Introducing bankrolling programs where women back women
Hosting tournaments with finite end times to make scheduling easier
Highlighting more women poker role models
Of course, it will take time to implement these kinds of plans, and the pandemic threw a wrench in things; however, 2022 will see the WPT continue to strive towards a more inclusive poker community.
Hael stated that a second Women's Poker Summit will be hosted later this year. It will take place in either autumn or winter, and we will provide you with more details as they are released.
I'm thrilled to see the poker community promoting more involvement among women players. Now that poker rooms have largely reopened across the country, it will be great to see how different brands work towards bringing more women into the game.