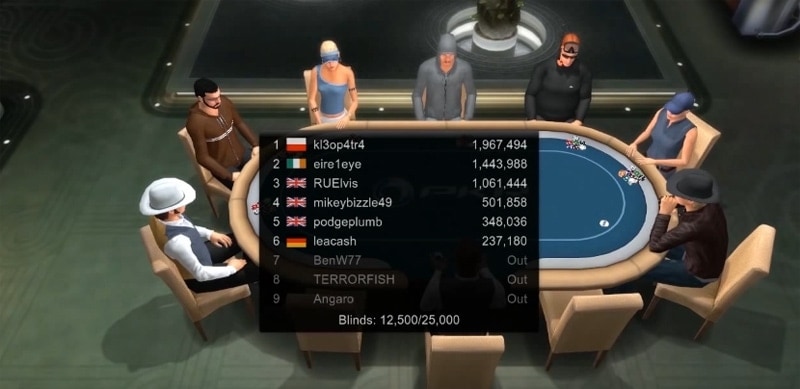 Deadline for PKR refunds is quickly approaching. Players who have not yet done so have until February 28 to claim their former PKR funds from PokerStars. PokerStars has once again urged any players who remain unpaid to take necessary actions before this date, as they won't be able to do so after the deadline passes.
PKR refunds & PokerStars background
PKR was one of the oldest and most unique online poker rooms as they were the only operator to try and offer their players a true 3D virtual environment long before anyone else even started talking about. This made them pioneers in the online poker industry who dared explore options everyone else was avoiding.
For a while, PKR managed to thrive, but the general decline in interest for online poker and a fierce competition finally forced them to throw in the towel. The room announced they would be shutting down completely back in May 2017, causing quite the stir in the community.
With previous experiences surrounding such closures, players were rightfully concerned about their funds and what would happen with them once PKR had entered a bankruptcy procedure. And, for a while, it seemed like players' funds could be
trapped in a limbo
, pending lengthy legal proceedings to determine who gets what.
PokerStars to the rescue
Just as things were starting to look bleak, PokerStars has once again come through for the players, accepting to take over the PKR player database in exchange for paying out all outstanding balances in full with no reductions whatsoever.
This was great news as players could breathe a sigh of relief after a period of panic and uncertainty. PokerStars had sent out emails to all existing PKR players with outstanding balances, urging them to provide their PokerStars account names as this is where the refunds were to be paid.
There were no additional restrictions or complications. Once paid, players were at liberty to do with their funds as they like, whether they wanted to continue playing at PokerStars or withdraw their money immediately.
How to claim PKR refunds?
As it often happens, not all the players got the news about PKR refunds, especially those not familiar with day-to-day happenings in the online poker world. Some may have missed the email or read it and completely forgotten about it.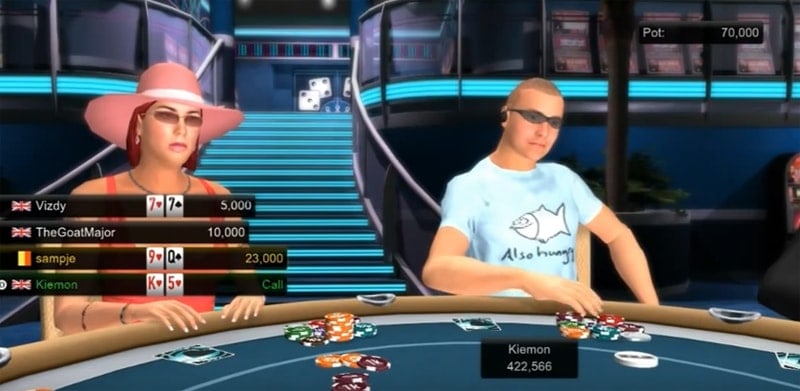 Since PokerStars needs to close this chapter and can't keep the PKR refunds process opened indefinitely, February 28 was set as a deadline. All those who still have not claimed their balances need to get in touch with PokerStars and wrap things up.
If you happen to be in this category, make sure not to miss out, even if it is just a small amount. You're fully entitled to have your money returned to you so don't let it go to waste. If you need any additional information, check out this link providing detailed explanation about PKR refunds.
Will PKR ever come back?
When PokerStars agreed to issue PKR refunds and make the players whole, they were rather clear that the company wasn't interested in PKR software or other assets. This meant that the room was likely to shut down once and for all.
However, some months ago, one of the leading online casino operators decided to purchase the PKR software. While it is still uncertain what Videoslots has planned for the future, it is likely that we'll see PKR revived in some way, form, or fashion at some point in the future.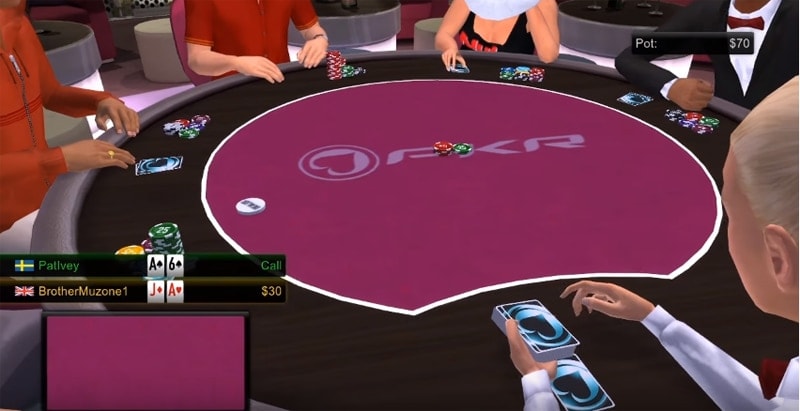 We don't know when this will happen exactly but we'll make sure to let you know the moment it does because there are certainly many players who'd love to get back to those 3D tables for a different online poker experience.