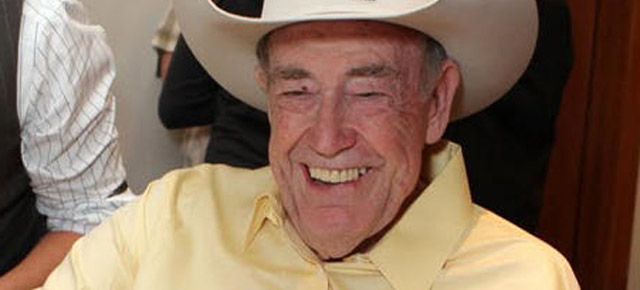 The Godfather of poker Doyle Brunson has had a number of cancer operations over the years. The last one took place just a couple of days ago, and as reported by the man himself, it was another triumph of medicine over the vicious disease.
Cancer #6 gone. Squamous carcinoma gone bye bye. Just another scar on an already scarred up face.#Mosetreatment #luckyman #tyJesus

— Doyle Brunson (@TexDolly) April 18, 2016
Doyle Brunson cancer battle going on for years
The ten time WSOP bracelet winner and the member of the Poker Hall of Fame has been battling skin cancer for years. About a year back, in March 2015, he underwent his twelfth operation to remove a melanoma which developed on top of his head. That operation, like the most recent and all the previous ones, was a success.
This time, the cancerous growth apparently developed on Doyle's face and he had, once again, to visit the hospital and hope for the best outcome. Thankfully, he showed yet again that he was a true fighter on and off the felt and came out victorious.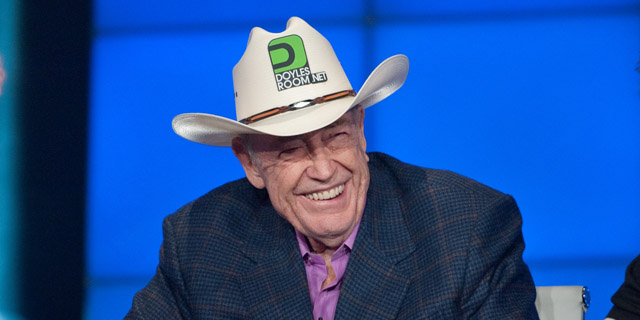 Despite the fact that Doyle Brunson cancer struggle has been a long and tedious one, the Godfather never let the illness get the better of him. Throughout his numerous surgeries and hospital ordeals, he maintained a positive attitude and he was always the first one to joke about the entire matter.
Back in 2015, he tweeted about Daniel Negreanu trying to implant a chip in his head during the surgery, in an attempt to extract his poker knowledge. This and many other tweets have unfortunately been lost after Doyle's Twitter account was hacked back in late June 2015.
Messages of support for the legend
Many fans and fellow players took it to Twitter to express their support for the poker legend. Doyle Brunson cancer battle has proven time and time again that Texan is a true fighter who never gives up and always strikes back. 
@TexDolly hope you live forever ! #humbleastheycome #pokerroyalty #shouldhavebeenprogolfer glad your okay !! Have a great week bud ! ????

— Shawn Dees (@TheDeeezer) April 18, 2016
@TexDolly sorry that you have to continue going thru this but glad.to hear that you keep winning!!

— Wendall Perkins (@Dizzydriftr67) April 19, 2016
Doyle, who will be turning 83 this year in August (sharing birthday with yours truly) is still a regular fixture in the high stakes games in Las Vegas. He had to basically give up tournaments, because his medical condition and age are not the best fit for the long hours that major events require players to endure, but he has never given up on the game he has contributed to so much.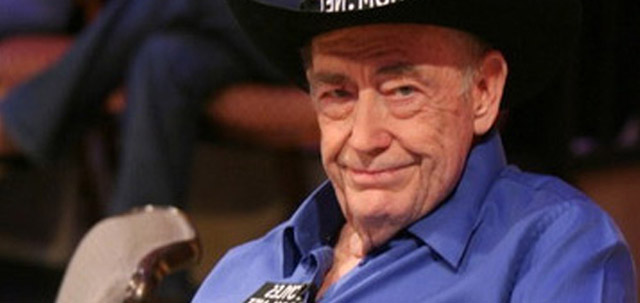 All things considered, there is very  little doubt in anybody's mind that Texas Dolly will be around for the years to come. The word surrender is simply not a part of Doyle's dictionary.