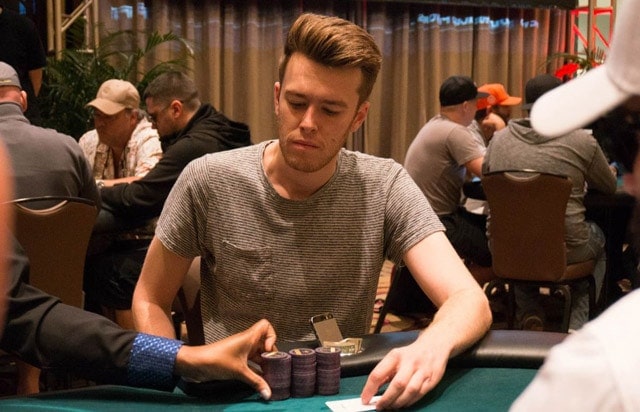 What is the best way to prepare for the biggest final table you will probably play in your career? If you ask Gordon Vayo, it is by winning a "smaller" tournament to get in the groove. He doesn't even have to tell you in so many words, as his actions speak louder than words.
Gordon Vayo and WinStar River Poker Series
With a WSOP 2016 November Nine still a couple of months away, players have some downtime to get prepared. Some take coaching, others try to focus and relax, and some simply keep crushing. Gordon Vayo belongs to this last category.
When the Main Event play was stopped a couple of months back, Vayo bagged a sizable stack which placed him in the third spot among the final nine players. However, he is clearly intent on not wasting his time while waiting for the big one.
Vayo registered for the WinStar River Poker Series Main Event as one of 1,000 odd runners. The difference between them and him? He managed to officially outlast every single one of them to claim the title and the first place worth nearly $600,000, securing his second biggest career cash (with the November Nine being the best one).
Making the final table in style
Vayo enjoyed a particularly good Day 2 of the event, which saw him significantly grow his stack and position himself among the tournament chip leaders. From one of the leaders, he then proceeded to be become the leader, coming into the final table with significant advantage over the rest of the players.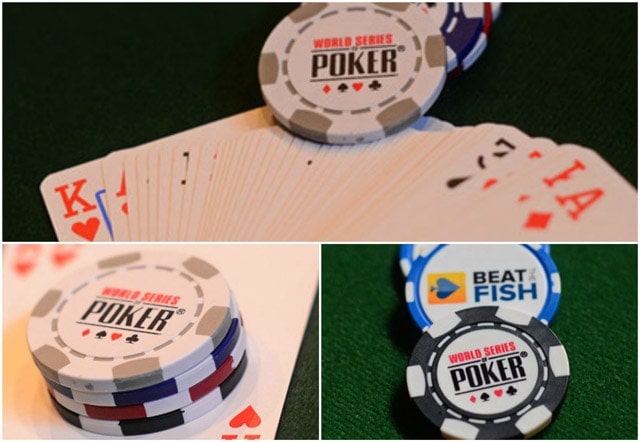 The announced first place money was a cool million, so it was definitely an amount worth fighting for – even if you are already almost guaranteed a huge payday in a couple of months.
Although no one as in a rush to go, the nature of the tournaments is such that someone had to. The first one to hit the rail was Daniel Fuchs who was sent packing by Hinkle. He was soon followed by Jeff Duvall and Chino Rheem.
Not long after Long Duc Nguyen's departure, the five remaining players decided to take a break and talk numbers.
Gordon Vayo comes on top of a five-way deal
WinStar River Poker Series had a bit awkward prize distribution, with the first place winning a million, but runner up receiving nearly $750k less. With  such a huge discrepancy at work, it is no wonder that players decided to pull the brakes, looking to strike a more realistic deal.
Gordon Vayo held a commanding chip lead at that point, but he had no objections to the ICM split as long as other players were fine with giving him a bit extra cash on top of his cut.
With one player agreeing to give up on $25,000 from his cut in favor of Vayo, all five players reached an agreement which saw the November Niner take home $587,000. Other payouts were as follows:
Ben Ector: $345k
Dean Bobel: $225k
Layne Flack: $225k
Grant Hinkle: $207k
For Vayo, this triumph is not important only from the monetary standpoint, although he certainly loves the fact he won more well over half a mil. With such an important final table looming, the win could do miracles for his confidence.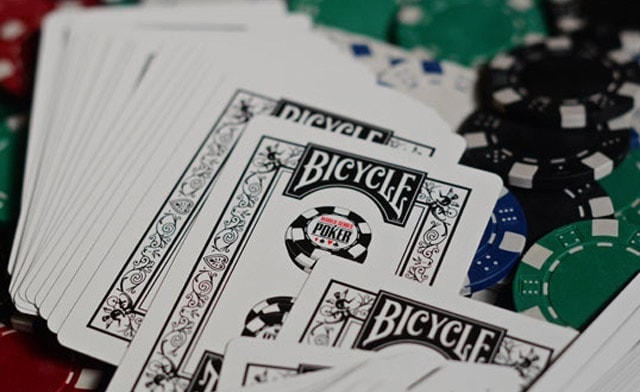 That, combined with the fact he has a really big chip stack to start the final skirmish, make him a really serious contender for the WSOP 2016 throne.