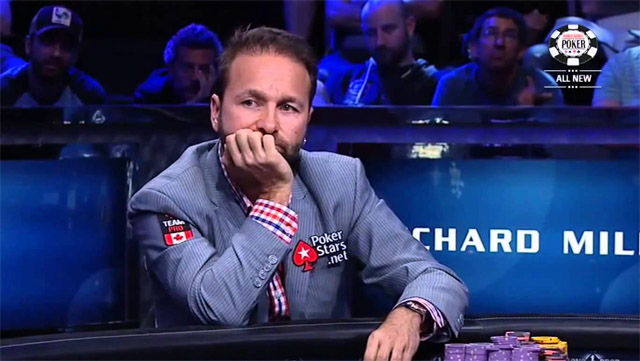 One the best known names in the poker industry, Daniel 'KidPoker' Negreanu, opened up in a recent interview for PokerNews, conducted by Frank Op de Woered. Although Negreanu has been anything but absent from the poker media headlines, there is always something new he has to share with his fans.
This interview was no different, as DNegs touched upon numerous subjects, including high stakes cash games, WSOP, and more.
Daniel Negreanu on the big game
We've recently published a story about Negreanu's nostalgic Bellagio game, which saw some of the old crowd gather around the green felt for some mixed games action. While 'KidPoker' did not share too many details about the game in his blog post, he was more forthcoming in the PN interview.
PokerStars top pro admitted that he was stuck about a quarter of a million for the year about some 100 hours of play, which, in his words, wasn't that much when you are playing $1,500 / $3,000 mix. Apart from the old crowd, some other names frequenting the game include David Oppenheim, Nick Schulman, and an online crusher Michael Thuritz.
Young guns & side action
'KidPoker' also mentioned that there are some young guns in the game who, although they might think otherwise, are simply not very good. Their biggest weakness, Negreanu believes, is their stud game, which simply isn't that good and requires improvement.
But, what about props?
Almost every time we've had an opportunity to watch high stakes cash on TV, there was some side action going on. Players would come up with the craziest ideas about what to bet on to compensate for the perceived lack of action.
It is no different at the Bellagio or anywhere else these pros gather to play away from the cameras. Negreanu mentioned a single prop which brought Doyle Brunson $240,000, so clearly, the side action is crazy. As for Negreanu, he explained he loves to take part because side bets help him stay more focused.
You need to keep your eyes on the ball, because if you don't announce the prop – it's gone!
Daniel Negreanu on WSOP & WCOOP
Talking about the World Series of Poker, Negreanu explained that money was of secondary importance. He loves chasing bracelets, trying to claim Player of the Year title, and similar.
If I would win two bracelets and was still down money over the summer, I'd look at it as a win.
Talking about recently started WCOOP 2016, Negreanu stated that he is planning to join the fun in the $102,000 Super High Roller. The event is sure to attract some of the biggest names and create a monster prize pool, especially it being a reentry. 'KidPoker' believes that some 30 or 40 players will take their seats at the virtual felt for this one.
Negreanu talks PokerStars changes
One issue that cannot be avoided when talking to Negreanu are all the big changes that PokerStars has been implementing recently. He defended himself by stating that many people were misinterpreting and twisting his words to make it sound as if he promised some great changes were on the horizon.
I've heard of some promotions, and if they happen, they will blow your mind. I don't know if they will, but if they do, they will blow your mind. But I dind't promise anything that didn't get delivered.
He emphasized that people shouldn't be comparing PokerStars today to what they used to be. Instead, they should make comparisons to other sites on the market and in that competition, the site certainly has more to offer than the others in many areas. The business focus has shifted and that's simply something people will have to accept.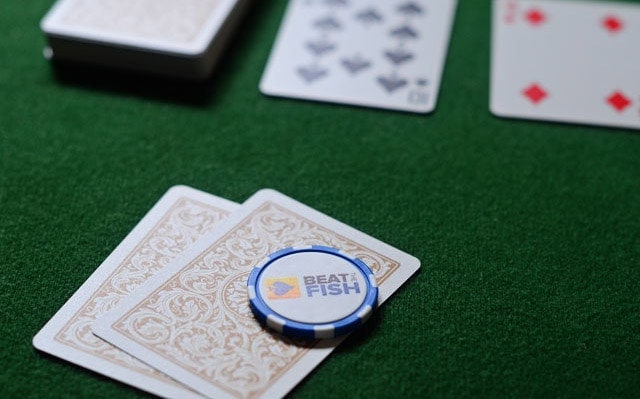 The dream is not dead
Finally, looking at the poker's current situation and its perceived feature, 'KidPoker' emphasized that the poker dream is not dead. It has simply become harder to obtain. Live poker is flourishing while online games have certainly become tougher. Online pros will take a big hit, believes Negreanu, but PokerStars, and industry as a whole simply have to adjust to the latest trends.
You can check out the full interview here to find out more about the topics mentioned in this article as well as some other things, like DNegs' new podcast.