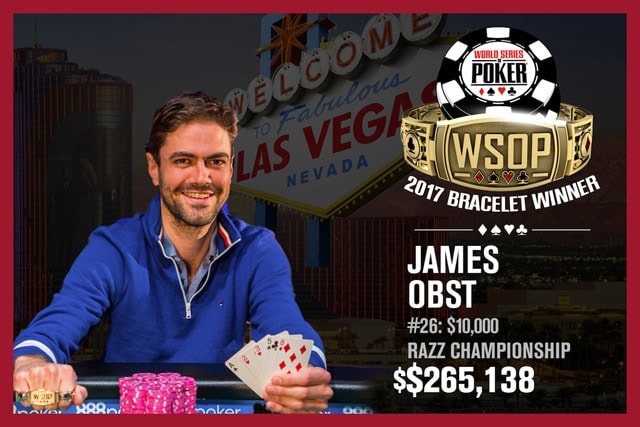 James Obst is a name that most poker fans will recognize. The Australian poker pro has more than $2.5 million in live poker cashes according to Hendon Mob, and he achieved the majority of his best results at home turf.
Although Obst has had a rich poker career, there was one thing missing from his resume, and that was a WSOP bracelet. The Australian has finally gotten that monkey off his back, winning the $10,000 Razz Championship a few days ago, claiming his first WSOP gold.
Strong showing at WSOP 2017
Some years are simply favorable to some players, and WSOP 2017 certainly looks like it has James Obst name written all over it. He came close to winning the bracelet right off the bat, going almost all the way in the $2,5000 Mixed Triple Draw Lowball event.
Outlasting the field of 220 odd players, the Australian pro came as close to the bracelet as one can get without actually winning, but his WSOP dreams were once more delayed by Jesse Martin who stood his ground in the heads up hurdle and claimed his second career bracelet.
No give up in James Obst
It must have been disappointing to come so close and miss out once again, but for a pro of Obst's caliber, it was just another bump on the road. He was back at it only a few days later, making a deep run in the $10,000 Dealer's Choice event.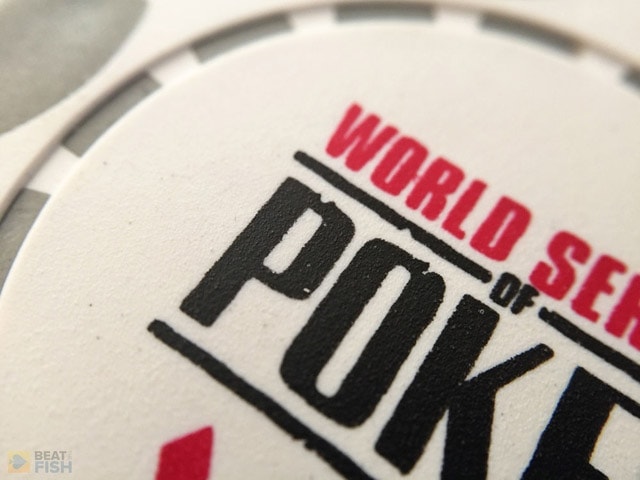 Although it was a small field of just 102 players, Obst's 8th place finish was still quite impressive, as he outlasted the likes of Daniel Negreanu, Todd Brunson, and Benjamin Yu. It was another close call for the Australian, but Lady Luck had different plans for him.
James Obst (finally) goes all the way
The $10,000 Razz Championship was another small tournament in terms of player numbers, as only 97 hopefuls took it to the felt. However, as is often the case with these WSOP championship events, it was a star-studded field with the likes of Ted Forrest, Stephen Chidwick, Anthony Zinno, and David 'ODB' Baker in the mix.
So, even if the number seems small, the quality of the players in this event meant that whoever was going to win would need to bring his A game and have luck on their side, as this is the proven combination for winning poker tournaments.
Running good when it matters
For the Australian, this was his sixth WSOP final table and a third good shot at the bracelet in just a few days. Obst certainly wasn't going to miss this opportunity if he could help it, but he still couldn't dictate the cards he would receive and if his hands would hold in crucial spots.
Luckily, they did.
Obst managed to outlast the other six players at the final table, including Jack Doung (8th), Jyri Merivirta (7th), Brandon Shack-Harris (6th), Anthony Zinno (5th), Andrey Zhigalov (4th), and David Baker (3rd).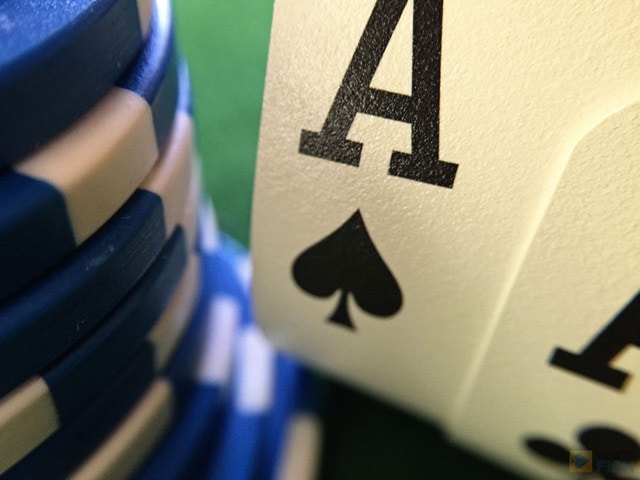 With that, he found himself in an eerily familiar situation once again, heads up for the bracelet against Eric Kurtzman. James Obst was coming to the heads-up battle as an underdog with regards to his chip count, so it seemed the scenario from a few days ago could happen once again.
This time around, however, the Australian was finally able to catch some good cards during the final hour of play and mixing the good run with well-timed aggression, he closed the gap and took over the lead.
In the final hand, both players were showing decent hands when the chips got in on the sixth street, but Kurtzman couldn't find the winner on the seventh, and just like that – it was all over. James Obst won his first WSOP bracelet together with the $265,138 first place money.
And, there are still plenty of WSOP events in the pipeline.