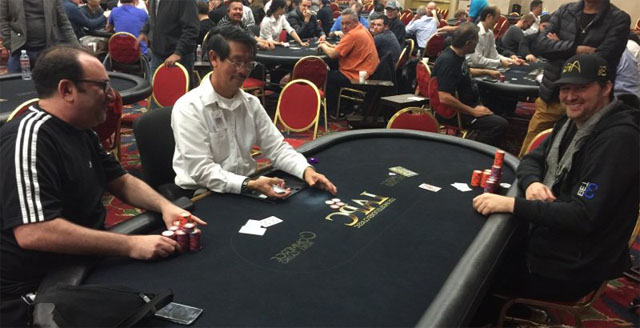 Side events of major poker stops usually don't receive too much attention. This is because prize pools are relatively small, and there aren't as many big names battling it out. However, the $1,100 Omaha Hi-Low/Stud Hi-Low event at the L.A. Poker Classics was a whole different story.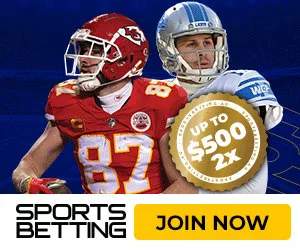 Among 72 players who joined the tournament to begin with were two of the most recognized faces in the poker community: Phil 'Poker Brat' Hellmuth and Mike 'The Mouth' Matusow. The two didn't just enter the same tournament, but they ended up playing one on one for the title.
Old rivals at it again
Over the years, we've seen Hellmuth and 'The Mouth' battle it out on the green felt on numerous occasions. Perhaps the most notable were their collisions on the High Stake Poker show, with all the needles and taunting that came as a part of the package.
When compared to some of their past encounters, the heads up was probably of little consequence from the cash perspective. However, the bragging rights that come with beating an old rival are nothing to sneeze at, especially when talking about Phil Hellmuth and Mike Matusow – two players who love nothing more than to tease their opponents.
Hey look, after 13 long hours it's @TheMouthMatusow and I heads up in @LAPC half Omaha 8/b half Stud 8/b #POSITIVITY pic.twitter.com/JJZEH5z3rK

— phil_hellmuth (@phil_hellmuth) February 22, 2017
A long battle
Although the first place was $25,000, neither player was willing to let the other win if they could help it. They started almost dead even in chips, and pots went back and forth, with 'The Mouth' clearly getting the raw deal in the process.
However, although he wasn't happy about the way cards were breaking down, Mike and Phil were clearly having a lot of fun at the table, and even shared a couple of videos of their live play with their Twitter followers.
Paying this donkey @phil_hellmuth heads up @LAPC for the $1,100 O/E Title, #RemingtonHunting https://t.co/iByKeWYJqi

— Mike Matusow (@themouthmatusow) February 22, 2017
The Poker Brat prevails
After a long battle, it was Phil Hellmuth who ended up winning the title and the bigger share of the remaining prize to the tune $25,200. Mike Matusow had to be content with the second place and $14,400 for his efforts, although he was clearly not thrilled about the final result.
After all, losing is still losing, even if you lose to a good friend.
Whats more depressing then losing @phil_hellmuth headup #nothing

— Mike Matusow (@themouthmatusow) February 22, 2017
Mike's undoing came in a Stud hand, where Phil was able to get Mike to commit a majority of his stack trying to get a fold, only to see Hellmuth raising him on the sixth street, forcing him to give up. It was all over soon after, and Hellmuth didn't hesitate to share his good fortune with his fans, delivering a mandatory needle.
Check out this picture: guess who finished first and who finished second? #POSITIVITY #GreatMatch pic.twitter.com/0XNCh1iwnv

— phil_hellmuth (@phil_hellmuth) February 22, 2017
In the end, although it wasn't for a bunch of money, it was a nice heads up moment reminiscent of old poker days. The money won won't change either of these players' lives, but I'm fairly certain they had a blast playing each other for the title.