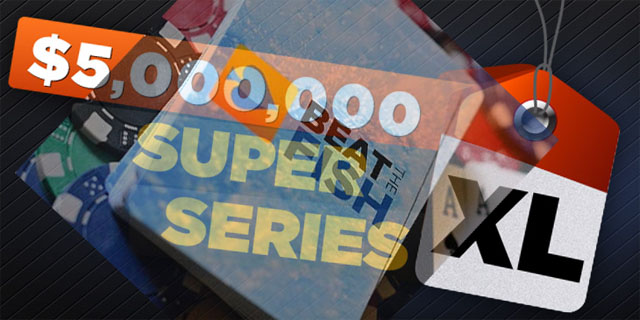 While the year's end is the time to relax, celebrate, and sum up the results of the past twelve months, true grinders are already looking ahead to see what future has in store for them. For tournament players, $5,000,000 Super XL Series 2017 on 888 Poker, kicking of in January, is certainly one not to miss.
Qualifying for the Super XL Series 2017
Qualifying tournaments for the Super XL Series 2017 are already well underway. Players can get their seats for the upcoming tournaments via numerous feeder events available on the 888 Poker tournament schedule.
888 Poker offers even more reasons to play in the upcoming Super XL Series as they've added a cool million in guaranteed prizes in comparison to the one that took place in September. You can grab your share of this huge amount completely free.
Free satellite tickets for Super XL Series 2017
All 888 players will receive two free tickets for feeder events giving away seats in the $1,500,000 Main Event, as well as plenty of cash for those going deep but not quite deep enough. On top of these free tickets, all players will also receive daily emails with challenges awarding additional entries.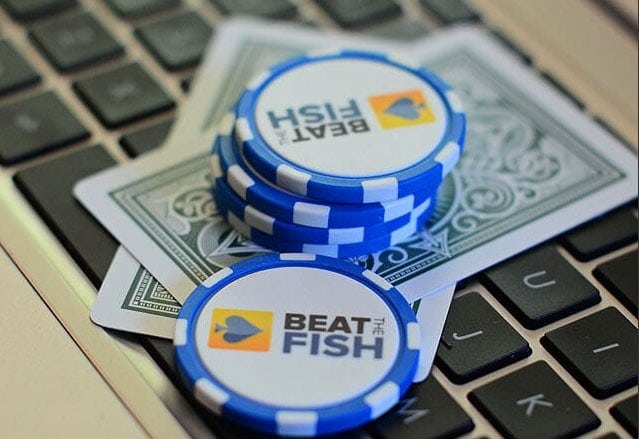 All this means that everyone can get to participate in the upcoming Super XL Series 2017. Even if you have a small bankroll, you could play with "big boys," and potentially walk away with a huge six-figure prize, earning your place in the online poker history. It's been known to happen.
888 Poker Super XL Series 2017 Highlights
Things will kick of on January 19, 2017, with a $109 Super XL Series 2017 Opening Event. Running simultaneously will be $12 Opening Event for players with shallower bankrolls and for those who simply don't understand the meaning of too many tables.
Most events range between $55 and $109 buy-ins, and many of them also have their Mini-counterparts, featuring $12 or $22 buy-ins. That way 888 Poker makes sure no player is left behind. Sunday, January 22, will be particularly rich in tournaments, with $215 Mega Deep offering prize pool of $200,000, as well as $160 Tune Up guaranteeing $300,000.
Tuesday, January 24, is the day reserved for the Super XL Series 2017 High Roller Tournament. Featuring a prize pool of $350,000 and the buy-in of $2,100, this one is likely to attract some of the biggest names of online poker. Although it is early to say, we can speculate that the $350k guarantee will probably be shattered.
The Main Event(s)
Sunday, January 29, is the final and main day of the Super XL Series 2017. It will see two Main Events take place, one with a $1,050 buy-in and a guarantee of $1,500,000, and the other one with $160 buy-in guaranteeing $200,000. Those who didn't secure their places up until that point will be able to do so through the last minute satellite as well.
Super XL Series 2017 Champion of Champions Tournament
The best of the best competing in the 888 Poker Super XL Series will receive their seats in the Champion of Champions event scheduled for Tuesday, January 31. There are only 18 seats up for grabs, so it will take some luck and a lot of effort to get there, but those efforts will be handsomely rewarded.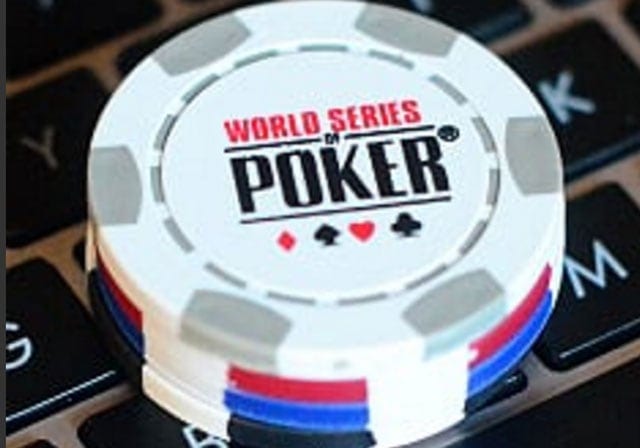 A winner will take home a WSOP package valued at $12,000, giving them a chance to compete in the WSOP 2017 Main Event. A runner-up will get to travel to Las Vegas as well, where he or she will compete in one of the side events. Third place finisher is guaranteed to take home a $600 tournament ticket, while everybody else will get $160 tickets.
It looks like the next year will be a good one for tournament players and you can get the ball rolling with the 888 Poker Super XL Series 2017. Qualifiers have been running for some time now so, if your holiday schedule is not too crowded, you can already secure a couple of seats in some of the tournaments you just know you're not going to miss.