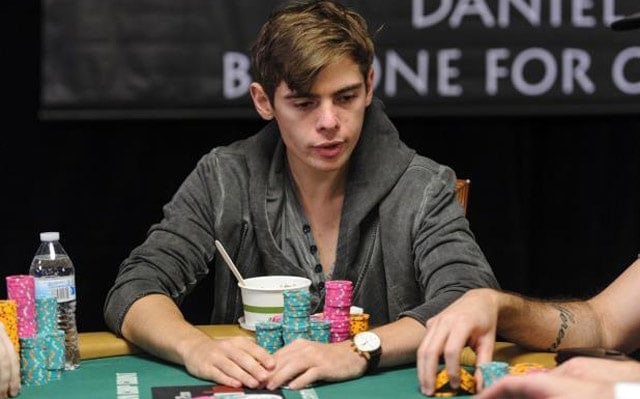 It's barely been a month since Fedor Holz announced his semi-retirement from professional poker and he has already claimed another title worth $1.3 million. This time, the stage was set in Barcelona were the young pro conquered the EPT13 €50k Super High Roller field.
As one would expect, the German had to face formidable competition on his way to the victory.
The first EPT13 €50k Super High Roller gathers 70+ players
Fields in these super high roller events are usually not that big but they are always that hard. If you look at a lineup of any big buy-in event during the year, you will have a hard time finding just a few names that an average poker fan doesn't recognize. The very first EPT13 €50k Super High Roller was no different.
The total number of unique players in the event was 78, with 24 of them using their chance to fire the second bullet. That brought a total number of entries to 102 and the prize pool climbed to €4,897,530. As it is usually the case with the tournaments, a lion's share of that number was reserved for the winner: €1,300,300!
And who was in the running?

With Barcelona being one of the favorite EPT stops in general, it naturally attracted nearly all the big names of poker. We had Daniel Negreanu, Steve O'Dwyer, Erik Seidel, Sam Greenwood, John Juanda, and these are truly just a few.
Not feeling great but I'm going to do my best and play this 50k. Spent 36 straight hours in bed on strong Euro meds. Euro meds rock!

— Daniel Negreanu (@RealKidPoker) August 21, 2016
Thirteen make the money
A number thirteen may be considered unlucky but in this particular event it was exactly the opposite. Since it was a relatively small field, only 13 players were set to make the money, while others were sent to the rail €50k or even €100k lighter.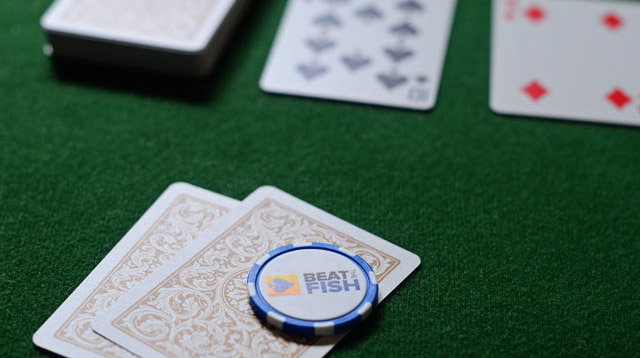 The unlucky number 14 was Philipp Gruissem. The German found a nice hand to try and double his tournament ammo but his pocket Jacks proved to be his undoing as he ran straight into pocket Aces of Julian Stuer. No two-outer to save and Gruissem's hopes were crushed.
From that point on, although everyone was guaranteed to cash at least €98,000, it took quite a while to reach the unofficial final table of nine. Players really gave all they had chasing the trophy. First to fall on that chase was Connor Drinan, followed by Adrian Mateos and John Juanda.
5 off the money w 23bb in #EPTBarcelona €50k. I take back everything I said…We should've paid 20% this turney

— Connor Drinan (@ConnorDrinan) August 21, 2016
Then Stanley Choi was railed by Sylvan Loosli's pocket Ladies.
And then they were nine.
Fedor Holz dominates EPT13 €50k Super High Roller final table
At the outset of the  EPT13 €50k Super High Roller final table, there wasn't much to indicate that Holz was going to take home another title. Nothing except for the fact he is Fedor, of course. The German was sharing second place on the leaderboard with Julian Stuer.
Timothy Adams had twice as many chips, sitting comfortably at the top.
Erik Seidel was the first casualty, as he fell in a crazy, four-way all in hand involving Greenwood, Stuer, Khangah, and him. Khangah, although not the favorite to win, had a chance to eliminate three players in one go, but it wasn't meant to be.
Instaed, Greenwood's pocket Kings held up and Seidel was the only one sent to the rail with €137k for his efforts.
Next to fall was Julian Stuer who also fell at the hands of Sam Greenwood (although he lost most of his stack in an earlier flip). For his 8th place finish, Stuer took home €181k.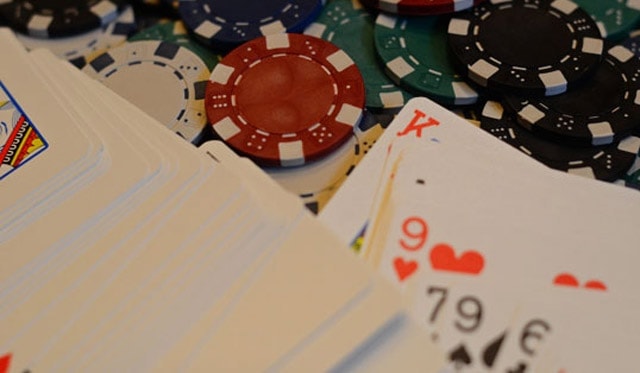 Greenwood continued going strong, as he railed another player not long after. This time around it was Daniel Dvoress who ran his pocket 8s into Sam's pocket 10s. No help from the board meant lights out for Dvoress who received a participation prize to the tune of €232k.
Fedor Holz going on the offensive
While all this action was happening, Holz remained silent, maintaining his stack and not getting out of line. However, with six players remaining, it was his turn to attack. His first victim was the defending champion Sylvan Loosli who lost a crucial race against the young German and was subsequently eliminated, earning €294k.

Ahadpur Khangah was playing it close to the west during the entire final table and he finally met his demise when his KJ could not outrun Greenwood's A7. It was still a decent day for Khangah who pocketed €377,100.
Holz finally caught up with Greenwood when he took chips off Alexandros Kolonias. The Greek actually went to battle with no less than pocket Kings, but Fedor's Ace-Eight was more than enough to end Kolonias' adventure as an Ace peeled right on the flop. The Greek took home €468k for his efforts.
At this point, Timothy Adams was the official short stack and he became the next casulty of the EPT13 €50k Super High Roller. After some back and forth, he was eventually eliminated, earning just shy of €600,000. The remaining two were dead even in chips.
Holz takes another one
Sam Greenwood may have started with the same number of chips, but there are very few who can stand up to Fedor these days. In fact, Holz created a big gap on the very first hand. Unfortunately, that hand was not caught by the camera, so we are uncertain what either player had.
My first tournament win as a recreational! ? pic.twitter.com/rsVUFAc5SA

— Fedor Holz (@CrownUpGuy) August 22, 2016
Not that it matters too much. Holz proceeded his domination, grinded Greenwood's stack down, and then administered the finishing blow when he picked up Ace King and faced a shove from Sam. And that was all she wrote.
Greenwood earned €903,600 for his performance, which is an admirable result. Even if with some undesirable consequences:
Sometimes i make really stupid promises pic.twitter.com/Ap9taXgtmN

— Sam Greenwood (@SamGreenwoodRIO) August 22, 2016
But the "retired" youngster binked another title and earned another €1.3 million. What can we say, it seems the retirement is really working out for him!