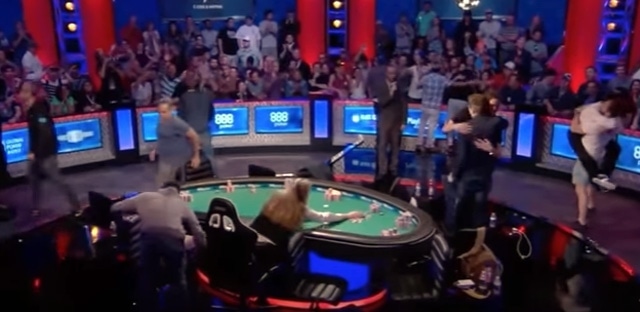 After waiting for full three months, the WSOP 2016 November Nine is finally upon us. Tonight, the final nine WSOP 2016 Main Event players will gather to begin the final skirmish. At the end of it all, there will be just one man standing, and he will be known as the poker's world champion for the next 12 months.
WSOP 2016 November Nine: eight million on the line
6,737 players started this year's Main Event. That's 6,737 hopefuls, most of them believing the most coveted WSOP bracelets has their name on it. Of that number, we are down to a final few. The WSOP 2016 November Nine will battle it out to the last chip and the final river, when poker gods will reveal who their true favorite has been all along.
The winner will become $8,000,000 richer, and that's hardly a pocket change to anyone. Looking at the WSOP 2016 November Nine line up, the money will make a difference for all of them. Perhaps more so for some than the others, but there are no billionaires at the green felt tonight. A few millionaires, granted, but no billionaires.
WSOP 2016 November Nine: favorites and underdogs
One man with his eyes firmly set on the prize is Cliff Josephy. The American poker pro will be starting the play tonight as a chip leader, with more than 74 million in his stack. Not only that Josephy has the ammo to deliver some damage, he's also the most experienced player, so he is definitely all smiles heading into the final battle.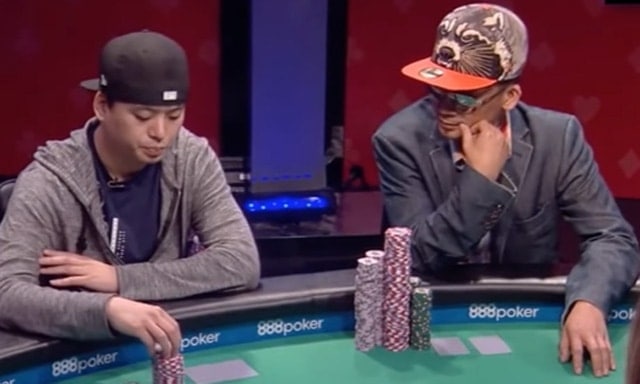 Second in chips, Qui Nguyen certainly doesn't lack the enthusiasm, which was obvious from the ESPN Main Event coverage. However, he's among the less experienced players in WSOP 2016 November Nine line-up, at least when it comes to tournaments. He is a regular cash game player in Las Vegas, though, so anything can happen.
Then, there is Griffin Benger, the man who put a stop on William Kassouf's Main Event adventure. Benger will be starting seventh in chips, but the Canadian certainly doesn't lack experience. Making transition from playing Counter Strike professionaly, Benger found a lot of success in poker as well, with $3.4 million in live earnings.
One for the industry?
One interesting player to watch is certainly Kenny Hallaert. A poker tournament director from Belgium, Kenney has some very decent poker results of his own. Making 2016 WSOP November Nine, he had eclipsed $2.3 million in live winnings and starting tonight right around the middle of the pack, Belgian will not be an easy prey.
What about the rest of WSOP 2016 November Nine?
Of course, the rest of the 2016 WSOP November Nine lineup is no less important. It is an interesting mix of personalities, experience, and love for the game. There is Gordon Vayo who certainly used the time well, and he is also third in chips to start the day. Vayo is definitely a force to be reckoned with.
The official short stack is Fernando Pons. The 37-year old amateur player earned his $10k Main Event ticket via an 888 Poker satellite, risking just €30. With $1,000,000 already safely in his pocket, he will try to spin that short stack and make at least a few pay jumps, if not win the whole thing. Whatever happens, it has been an amazing experience for the Spaniard.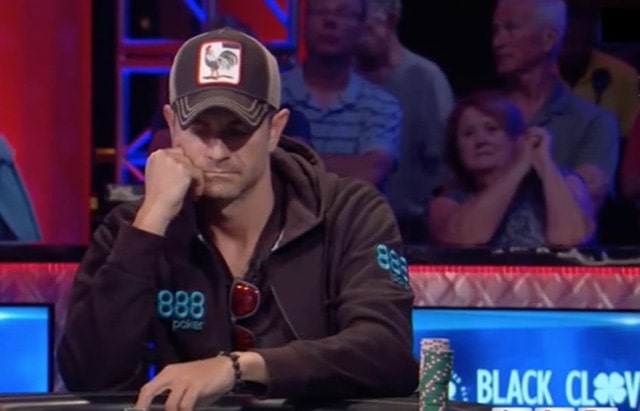 Jerry Wong is not that far ahead in terms of chips, as he, too, is in the red zone, with just 10 million. However, Wong, unlike Pons, is a full time pro who plays primarily online. That said, he does have $2.3 million in live winnings (including the 2016 WSOP November Nine), so if Lady Luck shows some favor, he could go a long way.
Finally, in the middle of the pack are Vojtech Ruzicka and Michael Ruane. Ruzicka is the first Czech player since 2011 to make the WSOP November Nine and he certainly has the skills required to be the last man standing. The 30-year old Czech has been around the block a few times, with $2.2+ million in live winnings.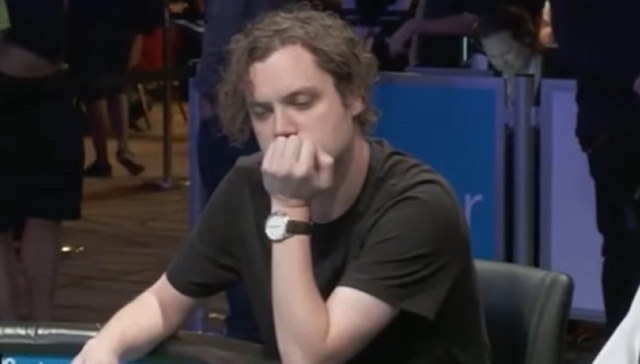 Ruane is having the run of his life. So far, live tournaments haven't been too kind to him, as he hasn't had any major results. That's all changed now, with $1,000,000 already safely in his bank account and a very decent shot at the full $8 million and the title.
WSOP 2016 November Nine Coverage
If you are excited about the biggest poker final table of the year, there will be a live ESPN coverage for all three days of the final table play:
October 30, 8:30 PM, ESPN
October 31, 8:00 PM, ESPN2
November 1, 9:00 PM, ESPN
There will be a mandatory 30-minute delay, and the action should be shown with cards-up. Unfortunately, there won't be an online stream on WSOP.com, so if you can't watch ESPN directly or via one of their apps, you will probably have to wait for the edited episodes.